My sister is a professional ballerina. So over the years I have made quite a few dancer friends, and yes their glamorous career is something to envy, but I must say, I am far more envious of their lean and perfectly toned bodies. There is something about the flexibility combined with using only your body weight that keeps the body muscular without any bulkiness.
Well, Arizonans you don't have to sit back and be envious anymore. SuTRA Midtown Yoga in Phoenix is set to premiere its first "BalleSculpt" class June 21!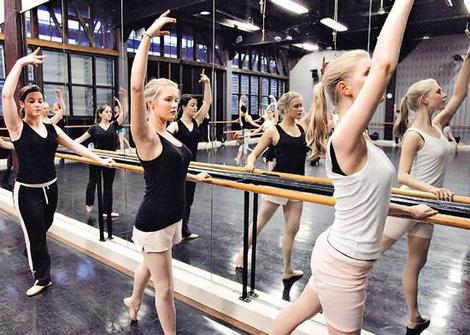 A SuTRA creation designed to lift, slim, shape and sculpt the body. This non-impact ballet barre class uses the principles of muscle isolations, isometrics, and ballet conditioning to reshape, tone and lengthen your entire body.
Spend 60 stimulating minutes on the barre targeting your hips, legs, thighs and rump with this result oriented workout! Experience the grace and power as you create the lean strong body of a dancer.
SuTRA Midtown is your neighborhood studio offering innovative yoga-based fitness classes with an imaginative twist. Alongside more traditional forms of yoga SuTRA introduces the creativity of Yoga Fusions. Blending the strength and flexibility of yoga, body sculpting and balance enhancement of ballet, core power and firm muscles of pilates, enriched stamina andlean muscles of physical conditioning, and the calorie burning cardio of aerobics, to offer students and exciting alternative in fitness.
For more information about SuTRA Midtown Yoga visit www.sutramidtown.com.