Pistol Annies are "Hell on Heels"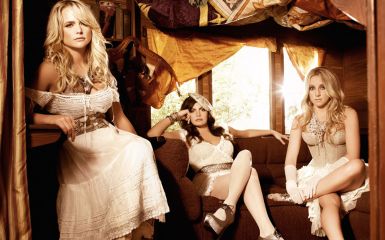 Country: Love it or Hate it, it will always be a part of the music industry because of its unique tone and ability to tell a story.
The Piston Annies are a new country band composed of the incredible Miranda Lambert, recently engaged to hunk Blake Shelton. Two new breakout artists Ashley Monroe and Angaleena Presley join the group to make it extra novel. The Trio released its debut album, Hell on Heels, on August 23, 2011 with Columbia Records.
The office at Arizona Foothills Magazine cannot stop listening to the music! Whether it be writing emails, talking with clients, are making coffee, the lyrics are constantly in our heads! Check out their fun tunes that are inspiriting and talk about real life, nitty gritty situations
Here is some fun information about each of the artists:
Miranda Lambert: "She was raised in East Texas and is a very successful solo singer and songwriter. She is always looking for motivation and together with Angaleena and Ashley; her dreams are able to evolve to another level of sophistication and inspiration."
Angaleena Presley: "Angaleena was raised in the hills of Eastern Kentucky in a little town called Beauty. Her father was third-generation coal miner, and her mother is still a school teacher. She has always been a fan of country music and proud of her heritage. A favorite memory she has was when she was fifteen and her dad taught her how to play 'Mama Tried' on his old guitar, and that lit a fire in her that still burns to this day. She moved to Nashville in 2000 and got signed to a publishing deal nine short months later."
Ashley Monroe: "Ashley was born in East Tennessee and has been singing all her life. Unfortunately, when she was thirteen her dad died. Her passion for music and telling real life accounts was sparked so Ashley and her mother decided to move to Nashville. There she became introduced to music professionals and writers to get her work out in the world for thousands to hear. We will be hearing much more from her, we are sure of it."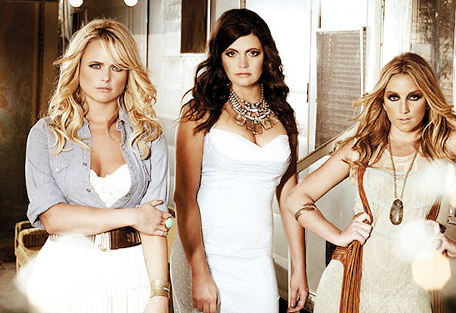 Learn more at http://www.pistolannies.com/