Meet Piera Van de Wiel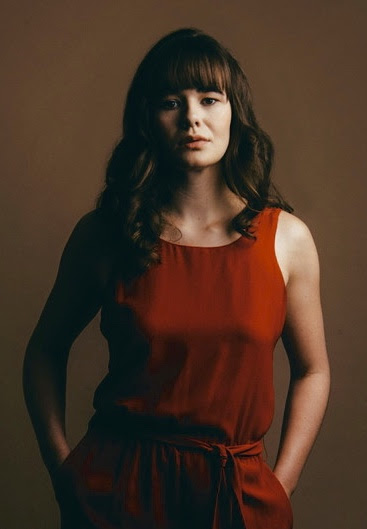 Born in England, Piera is a singer-songwriter and actor passionate about social impact and storytelling. She is the founder "Stronger With Music," a collective that promotes the importance of music and mental health and music and social impact.
She has worked and performed with NGOs globally, including the Barefoot College International, Applaud Our Kids Foundation at 54 Below, the Aspire Artemis Foundation, and has sung at the United Nations Headquarters in New York for International Women's Day sponsored by the Mission of Djibouti, and at other UN-sponsored events around the world, including the Regional STEAM & Innovation Symposia in St Lucia with UN Women and Microsoft.
She has also performed at the Jazz at Lincoln Center where Spike Lee and Alec Baldwin were presenting. With her music, she hopes to benefit others; from her single release in 2019 "Come Back Home" which was written to aid humanitarian efforts in the Abacos Bahamas that was destroyed by Hurricane Dorian.
This song has been recognized and received a Silver Medal for Outstanding Achievement in Listener Impact at the Global Music Awards for independent artists.
"Used" – Connecting Victims of Domestic Violence during Isolation
Piera Van de Wiel has captured the attention and support from the United Nations who is using her music to raise social awareness of domestic violence through her single "Used," with proceeds going to the United Nations Trust Fund to End Violence Against Women.
When this whole pandemic started, I wanted this song to come out during Mental Health Awareness Month in May. I also read online that Refuge UK, a NGO here in England, saw a 700% increase in their domestic violence cases. The United Nations estimated an increase of 15million domestic violence cases across the globe.


– Piera Van de Wiel
Photo Credit: Timi Eross
The United Nations Trust Fund to End Violence Against Women mission is to prevent violence against women and girls by empowering groups especially at risk of violence, including adolescent girls and indigenous or ethnic minority women, and engaging strategically with boys and men as well as traditional and faith-based leaders to prevent violence.
I just wanted girls and women to engage with this song and realize they are not alone. These relationships cause pain, isolation, and during a pandemic, when we are all trapped indoors. More and more cases are not reported. These individuals need to know this relationship is not the end, and you can come out of it being a stronger version of yourself. It's, in essence, all about self-love.

– Piera Van de Wiel
Piera believes that music is essential in healing processes mentally for those experiencing trauma. Music produces neurotransmitters like serotonin, dopamine, and allows us to surpass all sociocultural differences while listening to music.
I always use the example of a concert. No matter what color, nationality, sexuality, gender, or economic background of the venue's individuals, we are all there to enjoy the music and celebrate the artist. Music is all about connection, and it's one of the few mediums governments cannot use censorship. Music is freedom of expression.

– Piera Van de Wiel
"Dear Mrs" – Showcasing the Passion and Power In Women
'Dear Mrs' is an Electro Swing Pop song designed to celebrate Pride Month. It's dangerous, exciting, and crosses boundaries into your ultimate fantasy. 'Dear Mrs' showcases the passion and power inside every woman, no matter her age.

– Piera Van de Wiel
Photo by Elle Halley
The song has the exact opposite feel and tone when compared to "Used." It brings us back to that 1920's era of swing dance. It showcases the sexuality of women regardless of age.
"It's very quirky," said Van de Wiel, "I wanted each listener to take and interpret some fantasy of their own as they listen."
As a member of the LGBTQ+ community, Van de Wiel originally wanted the single to release during Pride month this last June. However, the pandemic had its plans, and Pride month went virtual.
However, it did not stop the feeling of solidarity and inclusivity that Pride month spreads in the world. "Dear Mrs," and "Used" may be opposites in terms of genre. They both touch on that concept that all of us humans want to feel a connection.
That is genuinely my strap-line for both of these songs. Music connects us to other humans that have gone through similar life experiences. That is what I want to move forward with the message of my songs. I want to give the gift of a voice. Maybe my voice can give a voice to those who need to be heard.

– Piera Van de Wiel