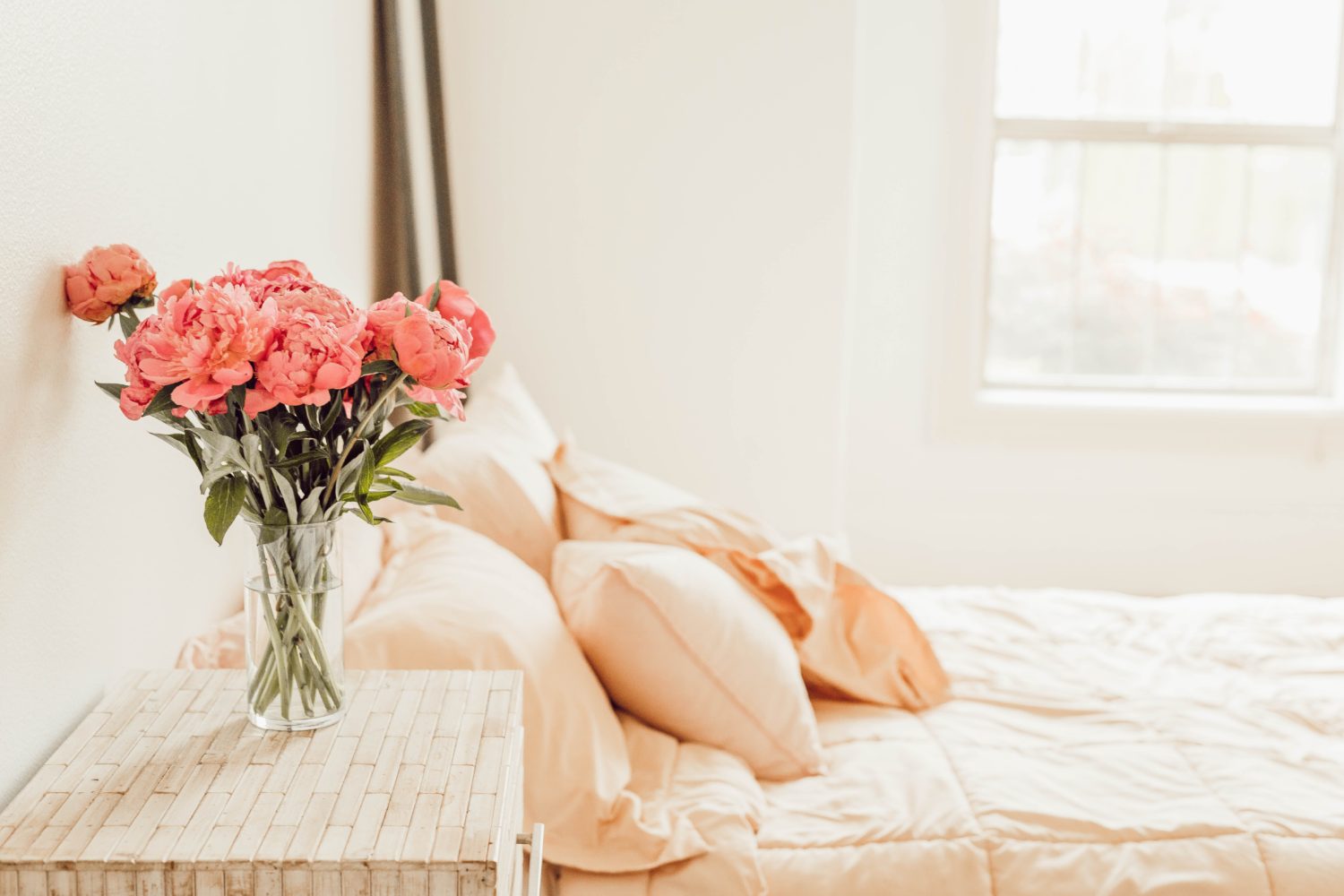 It's practically impossible not to feel a little panicky over a pandemic but the best way to protect your health (and sanity) is with prevention. We've been told the obvious in terms of preventing infection: wash your hands, don't touch your face, social distancing, etc. However, there is one important prevention method that is being overlooked — sleep! Prioritizing good sleep will not only ease the anxiety and stress of the current situation and potential of contracting the virus, but prior research has shown that well-rested individuals are better at fending off viruses. Valley Sleep Center has a few tips and things to implement to ensure a good night's rest. 
Schedule your sleep.
Establish a sleep schedule that fits well into your life and daily routine and stick to it. In doing this, you should aim to get anywhere from seven to nine hours of sleep per night. Sticking to your set sleep schedule each night will equate to optimal rest and relaxation.
Improve your sleeping space.
If you find that you're having trouble falling asleep or staying asleep it could be because of your environment. To ensure an excellent sleeping environment, remove all possible distractions, use comfortable sleep accessories (pillows, blankets, mattress), and make sure you set an ideal temperature.
Avoid stimulants and excess amounts of alcohol.
Not only will stimulants and alcohol increase stress and anxiety, but they will also impact your quality of sleep. Stimulants will keep you awake and affect your sleep schedule. Too much alcohol will either wake you up earlier than usual or make you come in and out of sleep.
Know that feeling anxious or uneasy is ok.
During times of stress and uncertainty, it's quite common to feel uncomfortable. It's important to be open and reach out to friends and family about how you are feeling and what you are thinking. Connection during difficult times can be a wonderful thing. It's important to be aware of how you are handling stress and how you are choosing to move forward.
Focus on what you can control.
There are always things that may impact your sleep that you may not have control over (e.g. actions of others, predicting what will happen, knowing how long this will last), but know there are many things that you can still do. Things you can control include a positive attitude, following good sleep practices, finding fun things to do at home, following CDC guidelines, and thinking about productive and positive ways to spend your time. The key is to focus and make sure you are expanding what you do have control over into action.
Make sleep a priority.
While everyone's schedules and daily lives have been impacted, it's important now more than ever to prioritize rest. Don't stay up late binging a new Netflix series or working on a project. The sure-fire way to get good rest is to make it a top priority.
A sleep specialist may be helpful during this time to increase positive sleep habits or work through concerns that are leading to decreased sleep. Valley Sleep Center is currently offering virtual sleep studies, to make an appointment call 480-830-3900 or online.
About Valley Sleep Center
Established in 2002 by Lauri and Glenn Leadley, Valley Sleep Center provides complete sleep health management including sleep studies, diagnosis and treatment of sleep disorders. The mission of Valley Sleep Center is to deliver excellence in patient care. To achieve this goal, each of our facilities is dedicated to becoming the leading independent sleep diagnostic testing facility serving its community.
The sleep experts at Valley Sleep Center are here to help you take control of your sleep health. Most insurance companies do not require a referral to meet with one of our board-certified sleep physicians. For more information, visit valleysleepcenter.com.