Last night's 66th Annual Golden Globes Awards show was once again an evening filled with high fashion, excitement, drama, comedy, remembrance, tears, glitz and glamour. And while most of us watch to see our favorite celebs deck themselves out for the red carpet, who wins and what they say,  there was much more to this year's big night…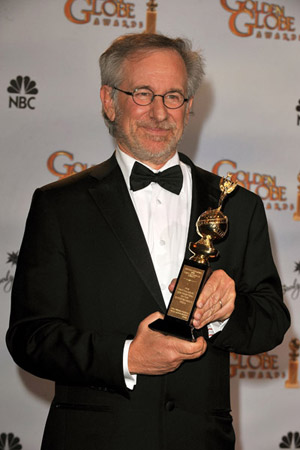 Yesterday's honored guest and winner of the prestigious Cecil B. DeMille Award is one of the most famed and influential people in Hollywood — Steven Spielberg. It was almost ironic how the legendary director, producer and writer's acceptance speech focused on the importance of inspiration, when minutes earlier the audience journeyed through his extraordinary creations in his honorary video clip. With Schindler's List, Indiana Jones, Saving Private Ryan and E.T. (to name a few) in his list of achievements, the audience was surely the one inspired.
Slumdog Millionaire was last night's big winner, which is most likely in for a large sales increase since not many people (at least in my home) had seen or even heard of the movie. The film took home Best Picture, Best Screenplay and Best Original Score.
Kate Winslet's double win for Best Actress in Revolutionary Road and Best Supporting Actress in The Reader aren't the only thing people are buzzing about. Before the night even began, hosts were geared up to question her on performing love scenes with her co-star and date for the evening, Leonardo DiCaprio, in front of her husband, the film's director. The on-screen couple from 1997's Titanic have remained obviously close, especially after Winslet professed her longtime "love" for DiCaprio in her acceptance speech. Endearing or peculiar?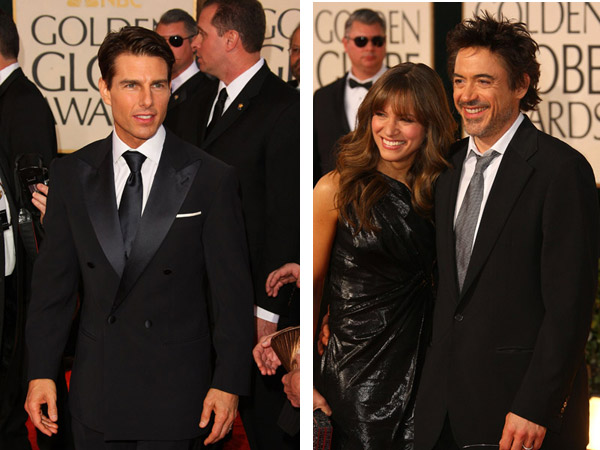 I was for one, surprised at the nominees for Best Supporting Actor in a Motion Picture. Tom Cruise and Robert Downie Jr. were both nominated for their hilarious roles in Ben Stiller's Tropic Thunder, which pokes fun of actors and is not ordinarily the kind of artistic film that receives praise from the critics or Hollywood. Most weren't even aware Tom Cruise was in the movie, but can agree that it was one of the funniest performances of his career. It was no surprise, however, that Heath Ledger received the award for his brilliant work in Dark Knight. Director Chris Nolan accepted the honor saying that neither him nor his performance will ever be forgotten.
Best Actor surprisingly went to Mickey Rourke in The Wrestler. His speech was a bit hard to follow with all the cuss word cutouts, but him thanking his many living and deceased dogs was definitely heartfelt.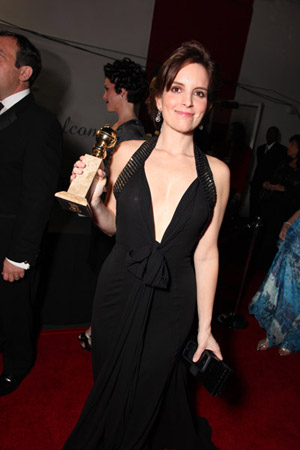 Tina Fey won Best Performance by an Actress In A Television Series – Musical Or Comedy and used her acceptance speech as an opportunity to confront some of her political foes saying, "suck it." Some may call it offensive, but it was definitely funny.