Kelley James Performs: Live in Phoenix and Ready to Rock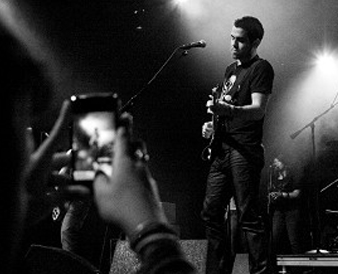 When Kelley James was just 16-years-old, he had the encounter many artists pinpoint as a life shifting moment: "I got pulled up on stage with Green Day to play guitar," says Kelley. "I looked out at 18,000 people and distinctly remember telling myself, 'you'll be back here – get used to it.'" A musician with a dream that is ready to take on the big leagues by himself, after already performing with amazing musical talent like Michael Posner, Sara Bareilles, Tyrone Wells, Kate Voegele, and even T-Pain and Lil Jon. Kelley is continually packing LA's most legendary venues, including the El Rey, Roxy, Key Club, and Avalon.
He is performing TOMORROW, September 22, 2011
For  The Sweet Dreams – Suns Nite Hoops Charity Event
At the W Hotel
7272 E. Camelback Rd, Scottsdale, AZ
10:00 PM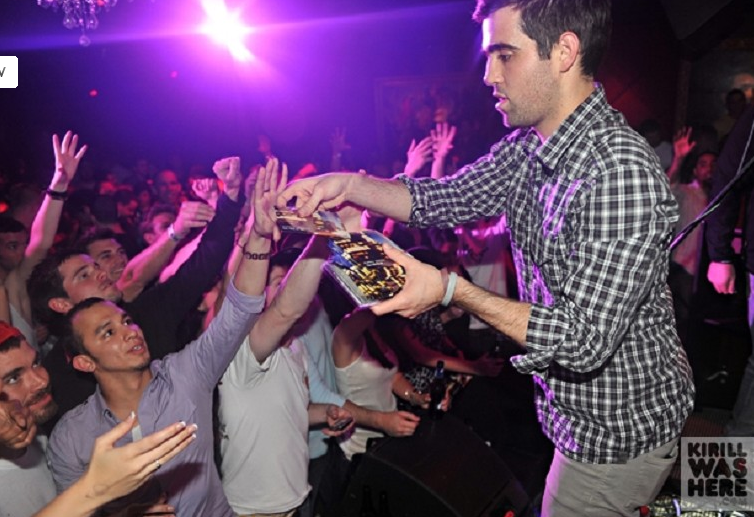 Arizona Foothills Magazine: We would love to know where you are from and grew up:
Kelley James: Grew up in the San Francisco Bay Area in a small town called Los Altos … now live in LA (I live in Manhattan Beach but my studio is in Santa Monica)
AFM: When and why did you decide to become a musician?
KJ: I was 16 years old at The Fillmore in San Francisco watching a band called Stroke9 and I just knew that I wanted to do what the lead singer was doing.  The ability to travel the world and play music every night … who could turn that down!?
AFM: What inspired you to become a musician?
KJ: The ability to have the opportunity to positively affect a large amount of people on a nightly basis.
AFM: What inspires your music and lyrics or anyone that inspires you?
KJ: I get inspired by extremes … positive and negative, mostly in my life. When something is almost outrageous then I'm compelled to write about it.
AFM: What are your goals and aspirations?
KJ: My goal is to set up my life where everything that surrounds me is contributing positively to my life. Just good vibes all around, all day long.
AFM: Which instruments do you play?
KJ: Guitar mainly … a little piano, bass, drums and ukulele.
AFM: What was the first tune(s) you learned?
KJ: I don't really remember. Probably something from the early 90s … Nirvana, Soundgarden, Stone Temple Pilots, Pearl Jam … Grundge all day long for the 12 year old in me.
AFM: Describe your performances. Concerts, radio, TV?
KJ:  I've played every type of show you could think of … private acoustic shows at sorority houses, TV, Radio Shows, festivals, rap shows, fraternity parties, corporate events, weddings, amphitheaters,  coffee shops, living rooms, sporting events, etc.
AFM: How do you handle mistakes during a performance?
KJ: Everyone makes mistakes during performances … obviously you try and limit them but inevitably they're going to happen.  The key is to pretend like nothing happened and keep on going … if you don't draw attention to it then the audience won't know … some memorable moments have come out of mistakes on stage for me … I end up trying something that I would have never done otherwise because of a mistake.  And truly, no one expects perfection … I always say if you want it to sound perfect and just like the record, then go listen to my record.
AFM: What advice would you give to beginners who are nervous?
KJ: Being nervous only really happens when you feel like you won't get a chance to do 'something' again. Job interview, speech, championship game etc. If you did these things every day then you'd ultimately not really care, because you'd know that even if you made a huge mistake you'd be doing the same thing the next day.  Understanding 'why' people get nervous is the first step in overcoming
AFM: Love life?
KJ: Engaged to my best friend.
TOUR INFO http://www.kelleyjames.com/
Twitter: http://twitter.com/YourBoyKJ
Kelley James music available on iTunes