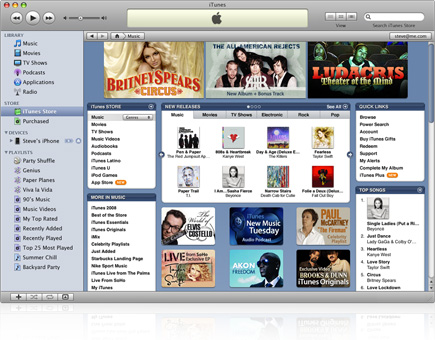 Get excited amid Apple users and iTunes music collectors because yesterday, Apple introduced iTunes Plus — the next "big thing" in iTunes. With this brand new feature, you can now choose from millions of songs from all four major music labels (Universal Music Group, Sony BMG, Warner Music Group and EMI) and thousands of independents and receive a new high-quality, 256-Kbps AAC encoding version, free of burn limits and digital rights management (DRM)! The new option allows you to copy songs and move them to different players and devices without restrictions, entering an annoying password or purchasing your song twice. Apple never ceases to amaze!
I know what you're thinking, you wish the thousands of songs you already purchased and downloaded would be in this new copyright-free, high quality format. Don't worry, each song can be upgraded for half the purchasing price (30¢), music video upgrades are 60¢ and entire albums can be upgraded for 30 percent of the album price.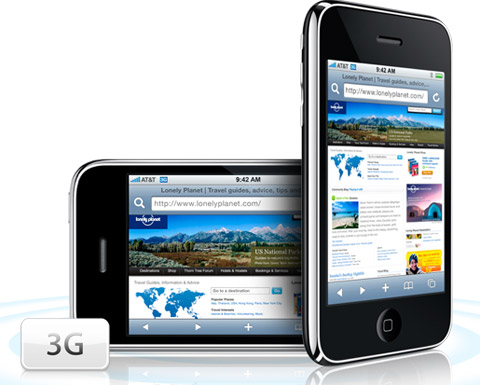 Oh that's not all Apple (the Great) has upgraded. iPhone owners can now purchase and download songs on their phone without a Wi-Fi connection. iTunes customers can shop and buy directly through their 3G network for the same price as downloading to their computer.
And in April, based on what the music labels charge Apple, songs on iTunes will be available for 69¢, 99¢, or $1.29, with most albums still priced at $9.99. What will they think of next?
It's Genius!
OK so this upgrade has been out for a while, but it really is Genius. For those of you who haven't upgraded your iTunes to the new iTunes 8, please do so! With the new Genius bar you can play any song you are in the mood for in your music library, click the Genius button and iTunes magically creates the perfect playlist for you based on this type of song.
If you feel your library is a little bare, let Genius find songs that fit your taste. With the new sidebar, you receive recommended songs from the iTunes Store based on the song you are currently playing! The Genius sidebar won't recommend songs already in your library, and you can preview and buy recommended songs directly from the sidebar.
*** Also, be sure to check out the new Visualizer and turn your screen into 3D spheres, ribbons and lights that move to the beat and tempo of your songs!