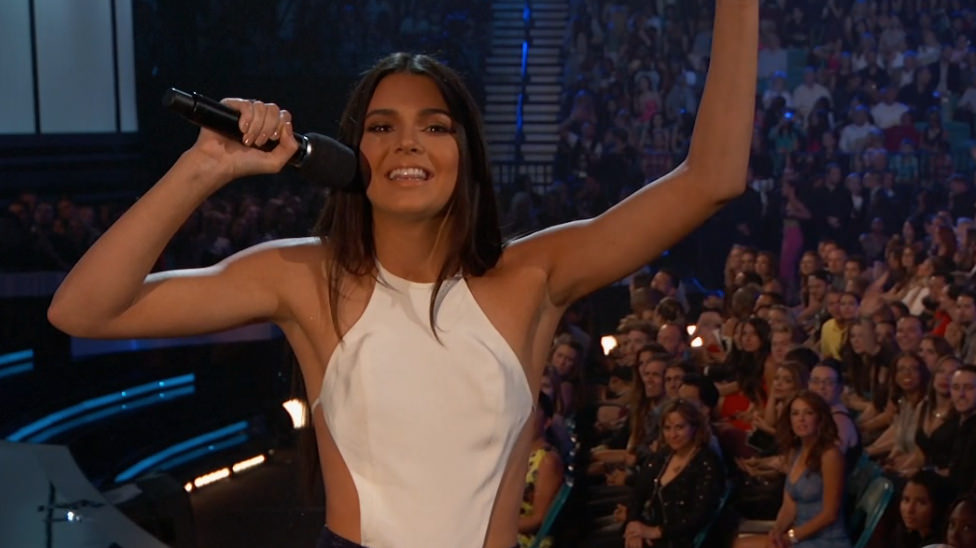 Celebrities, "they're just like US."  Even celebs have mixups and stumble a time or two.  On live television, the camera's rolling, and there are no redos.  One of the best, and sometimes worst, parts of live television is the inability to reshoot.  While entertainers can practice, there is no guarantee everything will run smoothly.  Featured below are four of the best of the worst celebrity flubs that have occurred on live television.
1.  The Kendall Jenner Mixup
Viewers couldn't help but feel bad for Ms. Jennner at the 2014 Billboard Music Awards earlier this year.  Check out her embarrassing mixup resulting in her calling herself "the worst reader" below.
2.  Miss Utah
The 2013 Miss Utah, Marissa Powell, answered a question in a very unimpressive way.  During the interview portion, Powell answered "I think, especially the men are.. um.. seen as the leaders of this, and so we need to see hot to.. create education better.  So that we can solve this problem. Thank you."  Check out CNN's response below.
3.  John Travolta
Indina Menzel's performance of "Let It Go" from Disney's "Frozen" was one of the most anticipated performances at the 2014 Oscars.  All Oscar viewer's eyes were glued to the television as Travolta announced Menzel, only to hear a name that was certainly not Indina Menzel.  Check out Travolta's mixup below.
4.  Brooke Shields
Brooke Shields might have performed in the Broadway musical of "The Addams Family," but that didn't stop her from falling victim to live performance at the 2011 Tony Awards.  When Neil Patrick Harris called her to the mic to sing the opening number, she stumbled a little before giving up.