The Perfect Accessory: Allison Lauren Jewelry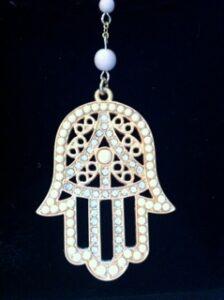 When I first met Allison Lauren, she came into AFM office with a big truck of jewelry and opened up the lid. I squealed like a little girl meeting Santa Claus for the first time and within seconds, all the women in the building were hovered around the table trying on these fabulous gems.
Every piece is flawless, the colors are spectacular, and the design is simple so you can wear it with anything but sophisticated enough to put it on with a dress. This is literally the jewelry we have all been waiting for because it is versatile and the prices are fantastic!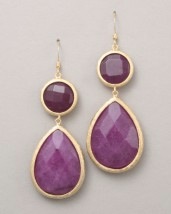 Read More to learn more about Allison Lauren and the Company!
AFM: First and foremost, tell us about your company. When it started, where it is located, and fun details about its employees!
Allison Lauren: Allison Lauren developed in March of 2011. I'm honestly not exactly sure how it started, but everything began coming together seamlessly over the past few months.  I've always been passionate about design (I guess it runs in my blood) so when some of my ideas started to really develop, I thought, "why not go for it?!" Fortunately, my parents were so supportive in helping me to get Allison Lauren off and running.  And, thanks to my amazing employees, who all bring something different to the table, I've been able focus a lot on design and product development, which ultimately drive the business.
AFM: When did you first know you loved jewelry and wanted to design it for a living?
Allison Lauren: When I was younger, I loved watching my mom get dressed and always offered my "expertise" to help her choose her accessories.  As I got older, my dad gave me the opportunity to help him design and gain some experience in the jewelry business in hopes that I would one day take over his fine jewelry division. He has always been in the diamond business, and started a jewelry division, called Chad Allison, after my brother and me.  After he sold the jewelry division, I realized how much I enjoyed helping him design and it inspired me to start my own line that is affordable to everyone!
AFM: Your Jewelry is sophisticated and fun, what inspires your great ideas for the line?
Allison Lauren:  Following trends is definitely an important aspect of my design, but at the same time I think my designs are very different from most trends.  A lot of my inspiration really comes from some of my favorite things, like stones, which are colorful, fun, and glamorous.  I definitely want to embody a feeling of classic sophistication-meets-modern bold.
AFM: Which piece of jewelry has been the most popular/best selling so far?
Allison Lauren:  I think one of the most popular pieces has been the chamsa necklace.  It has gained the interest of all ages…and genders! I was surprised when my younger brother, Chad, and his friends all wanted the black chamsa necklace.  This necklace is great because it is wearable with almost any outfit: you can wear it with a t-shirt and jeans, or even a cute cocktail dress.  I've received a lot of great feedback from this piece.
AFM: What is your proudest moment of your jewelry career?
Allison Lauren: I've had several proud moments.  It's difficult to choose! I was very proud when I was able to fully repay my parents last month, for their investment in my company in March when I started.   Another extremely proud moment occurred recently when I was showing some friends my jewelry during dinner, and a lady at the table next to us asked us if she could look, also.  Of course I said yes, and after looking at some of the pieces, she expressed how much she particularly liked the turquoise chamsa necklace.  She went on to discuss her battle with cancer and about a child she met that is going through chemo, whom she wanted to give the necklace to.   I was really touched by her story and insisted that she accept the necklace as gift.  I felt so proud that my one of my pieces could play a role in healing people!
AFM: What is your favorite piece of jewelry you own?
Allison Lauren:  This question comes up so often and I still can't say that I have a favorite piece.  I spend so much time working on each piece that I truly do love everything!   Nonetheless, my favorite aspect about my line is that there is so much variety and it's all so affordable that I can wear anything based on my mood or my outfit!
AFM: What's next for Allison Lauren Jewelry?
Allison Lauren:  It's been growing so fast since I started and I think the next step is to open a showroom or small store where I can display everything and sell to larger retailers.   I really enjoy doing Trunk Shows to raise money for various charity organizations and I definitely want to continue staying involved in the community. That's what my line is all about!
AFM: What is in store for the future? (Hope/dreams/goals)
Allison Lauren: I always knew I had it in me to be an entrepreneur and start my own company, but I never imagined it would happen so fast or especially at this time in my life.  It is hard to say what's in store for the future when I never expected such growth in such a short time, but I definitely aspire to grow and reach markets all across the country, and even internationally!  I would also like to explore designing other accessories and becoming more of a lifestyle brand as well.
AFM: If you were stranded on a desert island, what 3 items would you want to have with you?
Allison Lauren: Definitely my iPad (because I would still be able to run my business, given a 3G connection is provided on this desert island), my German Shepards Lexi and Apollo to keep me safe, and, of course, an unlimited supply of Pinot Grigio to keep me sane! 

AFM: What do you keep in heavy rotation on your iPod?
Allison Lauren: Lady Gaga.  She's so inspirational, versatile, and fearless.  I really hope to have those same characteristics throughout my career.