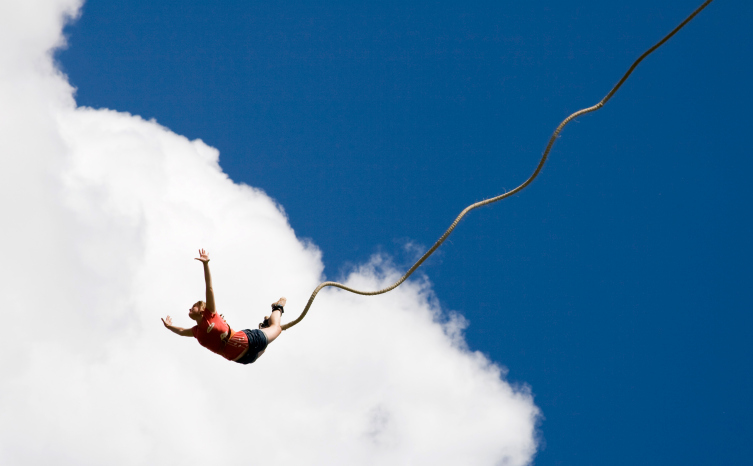 2014 is upon us.  It's time for a new year, new you and new things to do.  This year, try something different.  Instead of making a list of New Year's resolutions, something people often give up on within the first month of the new year, make a bucket list of things you want to do by the end of 2014.  No more excuses.  It's time to take 2014 by a storm!
Below are ideas for things to put on your 2014 bucket list.  Make your bucket list, and try to accomplish every number before the clock strikes midnight on the last night of 2014.
Try a new food once a month.
Go on a shopping spree.
Enter the lottery.  Hey, you never know!
Buy a random person's meal at a restaurant.
Cage dive with a great white shark.
Get a Twitter.  If you don't have a Twitter, it's time to get one already!
Go on a road trip out of state.
Take piano, guitar or banjo lessons.
Stop worrying what other people think.
See your favorite band in concert.
Swim with dolphins.
Lose 5 pounds.
Donate the old clothes taking up space in your closet that you'll never wear again.
Sell stuff you no longer want on eBay.
Walk across the Brooklyn Bridge.
Get a tattoo.
Learn a new language.
Get certified for scuba diving.
Spend a day without your cell phone.
Go to a music festival.
Take surfing lessons.
Go to college basketball's Final Four.
Go to Times Square for New Year's Eve next year. Better start making reservations now!
Take a floating trip in the Grand Canyon.
Go bungee jumping.
Learn to cook.
Visit a foreign country.
Attend the Super Bowl.
Volunteer for something you care about.
Write and publish a book.  It's easier to get a book published than you think!
Put the past in the past.
Attend a golf tournament.  The Phoenix Open is just around the corner!
Take a friend to see a musical.
Go skydiving.
Invest in new stock.
Take a ride in a hot air balloon.
Visit Mt. Rushmore.
Give a meal to a homeless person.
Read a new book every month.
Paraglide across the Swiss Alps.
Travel to Europe.
Explore a new music genre.