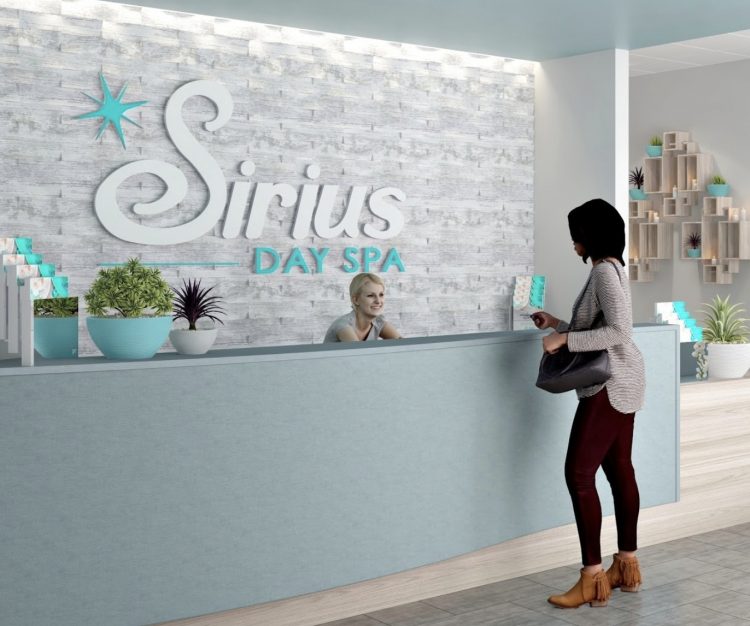 Kick back, relax, and say "spa-ahhh". Sirius Day Spa has opened the doors to its first Arizona location this month at the Shops Gainey Village, located on the southeast corner of Scottsdale Road and Doubletree Ranch Road.
Unlike other day spa/health and beauty concepts, Sirius Day Spa offers its members and non-member customers a comprehensive array of services under one roof, providing those in need of a little R&R with what they are looking for: ease of use, convenience and affordability.
Sirius services include massage therapy, facials, manicures, pedicures, waxing, eyelash extensions, microdermabrasion, infrared and mud wraps, resurfacing micro-peels, hair blowouts, teeth whitening and much more.
Guests can also say "om" in the spas Serenity Lounge, a dedicated meditation room that includes complimentary hot teas, luxurious massage lounge chairs and the Mindful Meditation series featuring the Deepak Chopra Dreamweaver.
The Sirius Day Spa brand is focused on breaking away from antiquated membership structures typically offered at single-service providers. For example, Instead of "banking" services monthly by paying a membership fee and ending up with unused single-services, Sirius offers members an extensive list of services and enhancements they can apply their monthly membership fee to. There is also a family membership model where benefits from the monthly fee can be shared across the household.
For more info on Sirius Day Spa visit siriusdayspa.com.