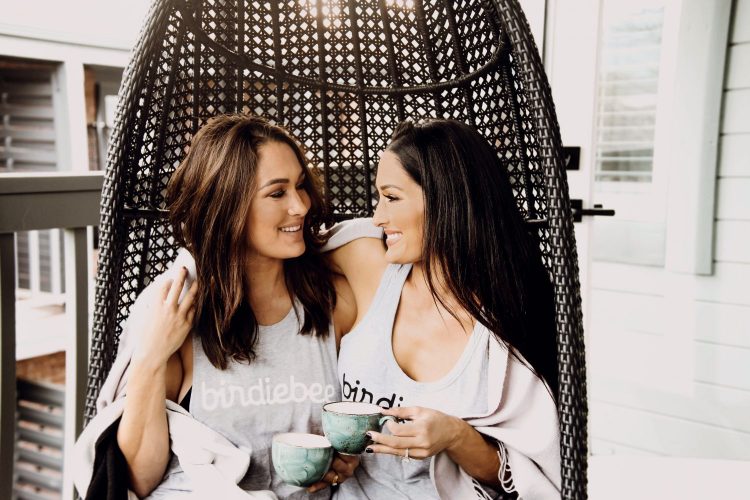 Bella Army rejoice, the WWE's famed Bella Twins, Brie and Nikki Bella, will open the first-ever pop-up shop for Birdiebee, their signature line of apparel, intimates, activewear and accessories, at Desert Ridge Marketplace on Thursday, May 3.
The Birdiebee pop-up shop will be located in The District at Desert Ridge Marketplace near Dave & Buster's and The District Stage and will be open throughout May. Birdiebee collections offer something for everyone from cozy intimates to super cute athletic wear all designed to be comfortable and flattering while inspiring young women to have a confident, healthy and positive mindset about their self-image and personal style.
All pieces are inspired by echo the brands core values i.e. #birdiebeeisms: BEE Empowered, BEE Fearless, BEE Giving and BEE You. Brie and Nikki believe beauty starts from within and this belief has allowed them to live true powerful lives in mind, body and spirit. The Birdiebee brand mirrors this passion for life, women's health and wellness, all while celebrating Brie and Nikki's unique sense of style and individuality.
Check out all the Birdiebee goodies at shop.birdiebee.com and on Instagram. To stay updated about the Birdiebee pop-up shop and to-be-announced Bella Twins appearances, follow Desert Ridge Marketplace on Facebook.