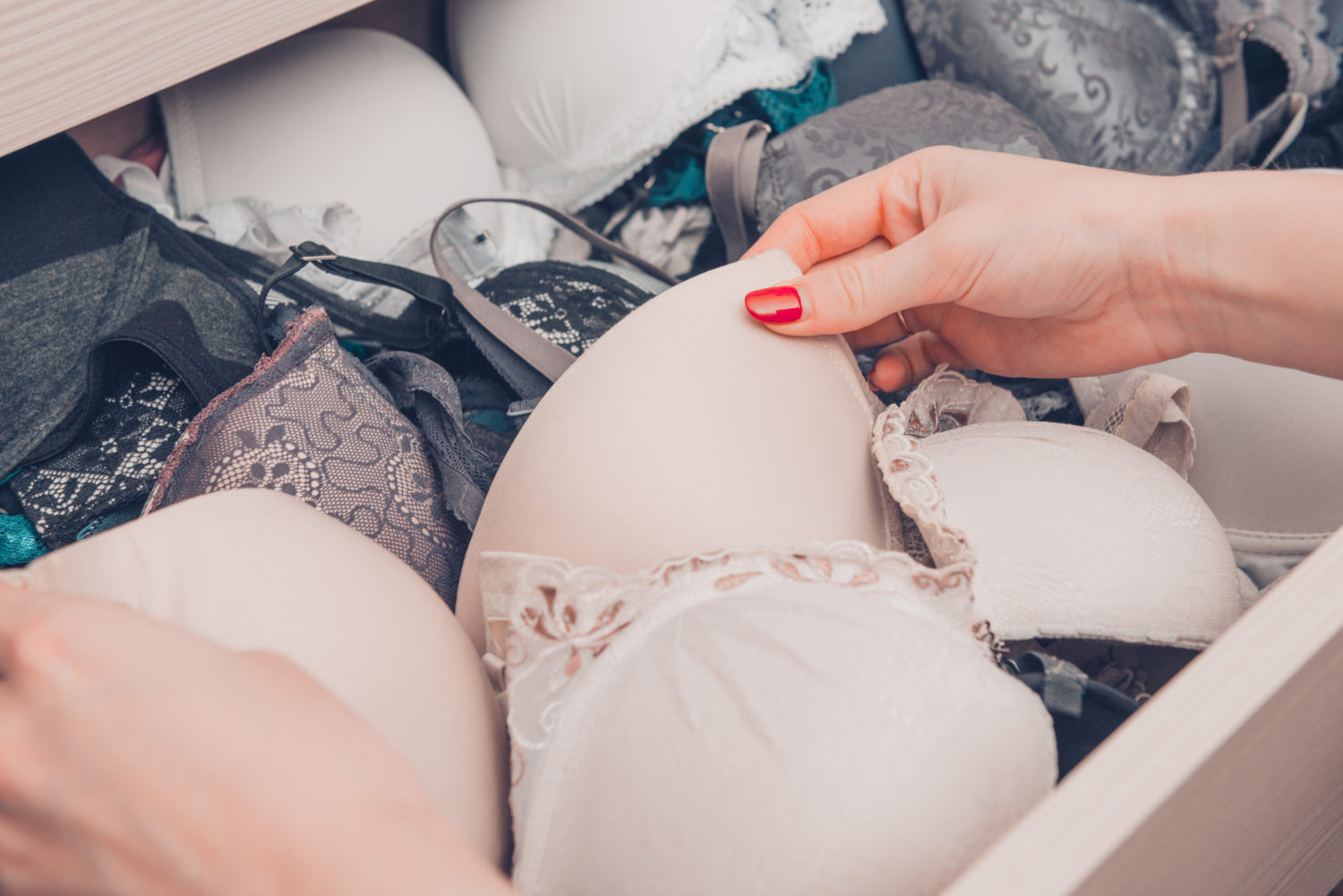 If you're not organizing and reorganizing every nook and cranny of your home right now, wyd? With#stayhome orders and Spring cleaning season upon us, there's no better time to give your residence a refresh. Plus, a good Marie Kondo sesh can have a significant impact on our psyche and well-being. According to Justin Klosky, Founder of the O.C.D. Experience, and personal organizer to celeb clientele including Kim Kardashian West and Bryce Dallas Howard, "while many people don't immediately recognize the significant stress clutter can make us feel on a day to day basis, it can be causing us to feel anxious or overwhelmed."  
One area that may get overlooked though is the ol' bra drawer. Recently, MINDD Bra Company surveyed over one hundred women, asking them how many bras they estimate they have in the bra drawer. A quarter of respondents estimated between 10 – 25 bras in their drawer currently while another 5% estimated 25 bras or more with almost 45% of saying they wore only three or less of those bras on a consistent basis.
So how do you tackle the most intimate and under-utilized place in your space? Helena Kaylin, undergarment guru and Founder of MINDD suggests taking stock of all your bras and placing them into three simple piles:
Pile #1:
The bras and sports bras you wear on a regular basis – keep these of course, but take mental note of why you choose these on a day to day basis, which will help influence future bra purchase decisions.
Pile #2:
Any solution or special occasion bras, like a strapless or a bra that only works with a certain outfit. Not your everyday go-to's, but those bras that are needed from time to time. Before you decide to keep these, just make sure you're still interested in wearing the outfit that those bras support – otherwise, I'd probably move them to Pile #3.
Piles #3:
Basically – get rid of all the rest. I'd suggest checking whether these bras can be donated to a local women's shelter, or to a non-profit like I Support the Girls, which collects and distributes essential items including bras to women experiencing homelessness, impoverishment, or distress.
Kaylin also says it's OK to show favoritism when it comes to your bras. "If you have one bra that fits multiple needs, and you're choosing to wear again and again, for various occasions – think about what it is about that bra that you love so much, and apply that criteria when you're deciding which others to keep."
Klosky adds "Whether it's a bra drawer or any drawer in your home or closet, I encourage my clients to remember that Spring Cleaning is actually a practice of self-care. Removing clutter, and getting organized will ultimately allow you to better relax, feel more creative, productive, and devote more time and energy to activities you are passionate about, instead of stressing over the mess that you'll ultimately need to tackle."