Finding new ways to save some dough in this fallen economy never gets old. No need to stay home, check out some guilt-free ways to have fun for a bargain!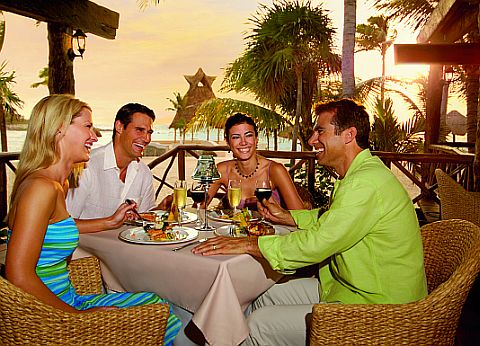 Canal's TV Dinners
TV Dinners have turned upscale at the Scottsdale Waterfront. Canal restaurant now offers Tuesday Night TV Dinners showing "I Love Lucy" and other classics. Order such dishes as the Lobster Mac n' Cheese, Grandma's Meatloaf or chicken potpie for just $19.95 each.
7144 E. Stetson Drive, Suite 250.
480.949.9000, azcanal.com
Free Movie Screenings
What's better than moving indoors to an air-conditioned room to watch a new flick, especially when it's free! If you visit thereeltruth.com, you can add yourself to the Web site's mailing list, which will provide you with passes for advance screenings of movies. Why not?
French Cuisine by Student Cooks
Bon Apetite! Pretend you're dining amidst the beautiful South of France… but nearby and for cheap! The Scottsdale Culinary Institute's student French restaurant, L'Ecole, dishes out très bien French fare for much less than the others. Lunch is $20 to $25 for three or four courses, and dinner is $30 to $35 with three or four courses. The menu changes daily.
L'Ecole
8100 E. Camelback Road
480.425.3111, dinewithsci.com
Just Show Up
Don't let the economy affect your love for the arts. Log on to showup.com and save as much as 50 percent on tickets. Those who are not picky on seats can browse through the Chase Ticket Marketplace page and find low priced tickets for certain shows. Guests won't know where they are sitting until they pick up the tickets at the box office. Simply enter showup.com, click on the Chase Ticket Marketplace icon and browse the upcoming shows and performances. For more information, click on the FAQ link at showup.com.
Silent Sundays for South Mountain Biking Trails
If you want to get outdoors and enjoy a tranquil bike ride through the South Mountain Park trails without the hustle and bustle of oncoming traffic, try the park's Silent Sundays. On these special days, the roads beyond the main gate are closed to motor vehicles, giving cyclists, in-line skaters, wheelchair users and even mothers' with their strollers. So you can ride an open, breezy road.
602.534.6324, phoenix.gov/parks/hikesoth.html