Here comes the sun! Anyone with an Xbox 360, PlayStation 3 or Wii can play either Paul, John, Ringo or George from the most influential and successful English band from the 1960's with the all-new "Beatles: Rock Band" released just today. In addition, the long-awaited Beatles remastered catalog with all 12 albums is finally available for purchase!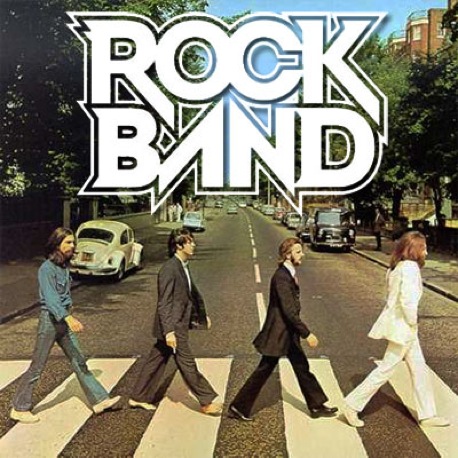 "The game is good, the graphics are very good, we were great!" Ringo Starr. Paul McCartney then added, "We never thought we'd end up as androids!"
"Beatles: Rock Band" will include a total of 45 songs. Confirmed songs include: "I Saw Her Standing There," "I Want to Hold Your Hand," "I Feel Fine," "Day Tripper," "Taxman," "I Am the Walrus," "Back in the U.S.S.R.," "Octopus' Garden," "Here Comes the Sun" and "Get Back."
For more on "The Beatles: Rock Band" visit Multiplayer.MTV.com.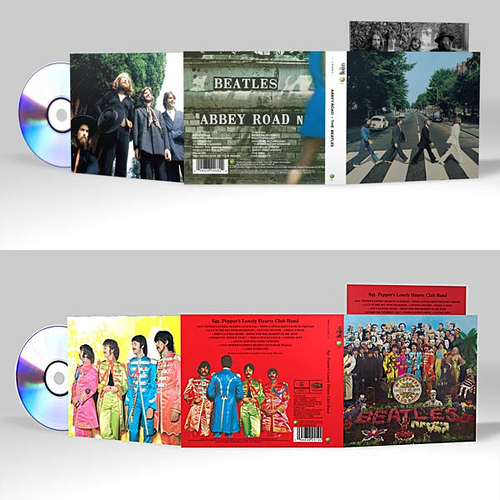 Remastered Beatles Catalog:
No, the Beatles will still not release their music on iTunes, but fanatics can buy their newly released remastered catalog at various locations. This is the first time the first four Beatles albums will be available in their entirety on CD!
For the past four years, a team of engineers at the EMI's Abbey Road Studios in London have been working on remastered each well-known song. If you weren't aware, fans have been waiting for full albums to be remastered for many years now, so it comes as no shock that this catalog will go fast.
"Each of the CDs is packaged with replicated original U.K. album art, including expanded booklets containing original and newly written liner notes and rare photos. For a limited period, each CD will also be embedded with a brief documentary film about the album. On the same date, two new Beatles boxed CD collections will also be released," according to MTV News staff.
The catalog consists of 12 albums, along with the U.S. version of the Magical Mystery Tour LP and the combination of Past Masters Vol. I and II.
The Beatles remasterd albums can be purchased at Amazon.com or at Barnes & Nobles.
Back in June, Paul McCarney and Ringo Starr appeared at LA's E3 (Electronic Entertainment Expo) to introduce their new game. After the animated trailer aired, which showed the group traveling around the world performing various Beatles hits. McCartney and Starr spoke briefly about the new MTV Harmonix Music-made game, which will also sell replica Beatles instruments to plug into your particular device.
Also at the press conference were Yoko Ono, widow of John Lennon, and Olivia Harrison, widow of George Harrison.