by Taylor Maga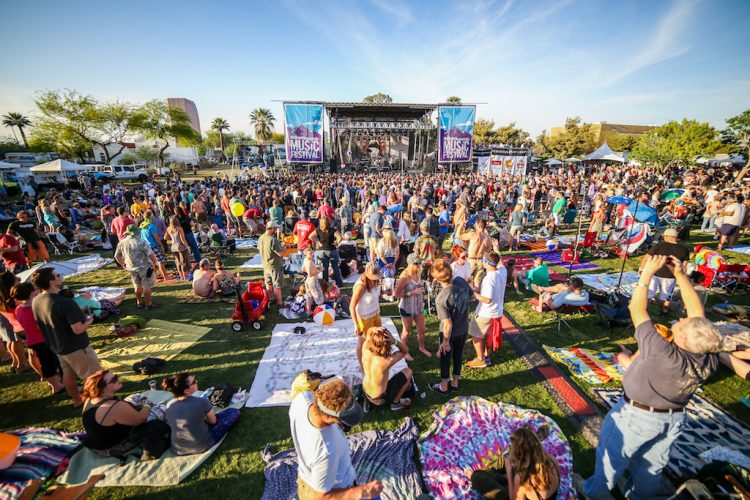 Music festival season is here and McDowell Mountain Music Festival is coming in hot! Wondering what to wear to the 14th annual Valley music fest? Well, the good thing about fashion at music festivals is you can ignore the rules and dress however you want. Here are some style trends to help you achieve the perfect festival look.
The Shoes. Shoes are very important, like the most important. You want to be stylish while comfy because who likes limping around the music festival grounds complaining about how much your feet hurt (no one). Pick a pair you don't mind getting a little ruffed up…ankle boots, strappy sandals, or sneakers. Here's our top kick picks:
Ankle Boots: the perfect trifecta…cute, casual, and comfy.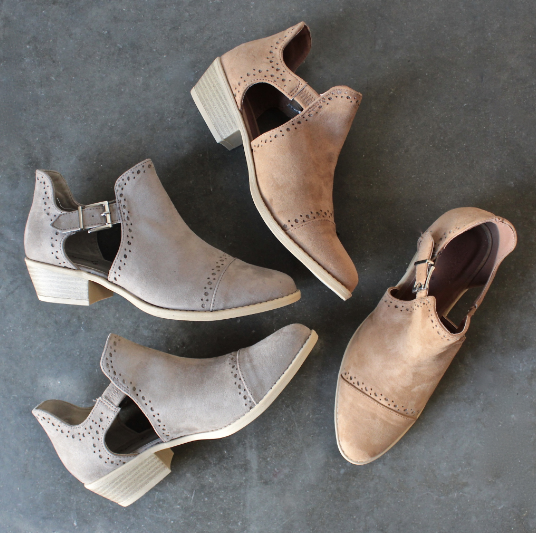 via Shophearts
Gladiator Sandals: definitely still IN. Pair with a romper or simple sun dress.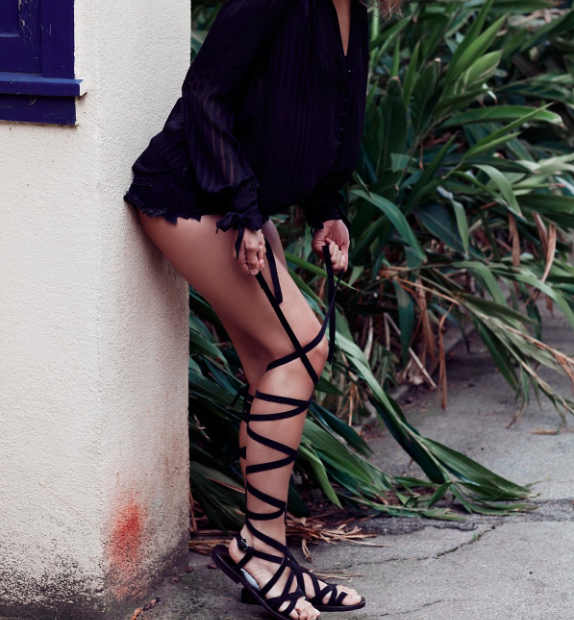 via Free People
Sneakers: Dress them up or down, either way you'll look hip and your feet will thank you.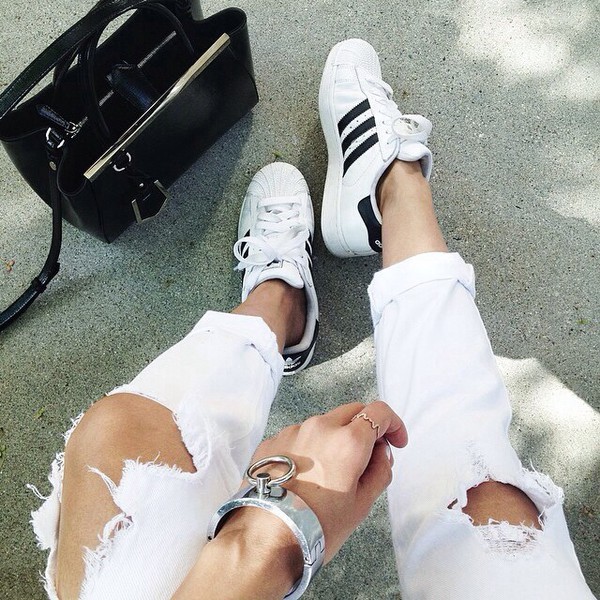 via Adidas
The Clothes. Again, go for comfort since you'll likely be dancing your face off. Everything is in right now and  anything goes at a music festival so have fun with your look. Here are a few of our festival faves:
Graphic Tees: super easy with a rocker chic vibe. Tie it up at the waist and toss on some shredded boyfriend jeans or denim skirt to give it a little twist.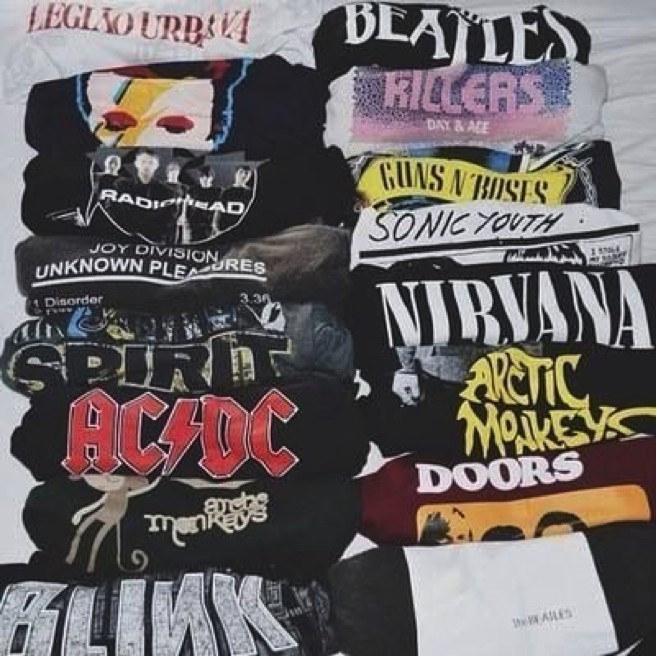 via Urban Outfitters 
Fishnets: Believe it or not, fishnets are the latest trend. Throw on a pair of fishnets under your shorts or jeans to add a little funk to your outfit.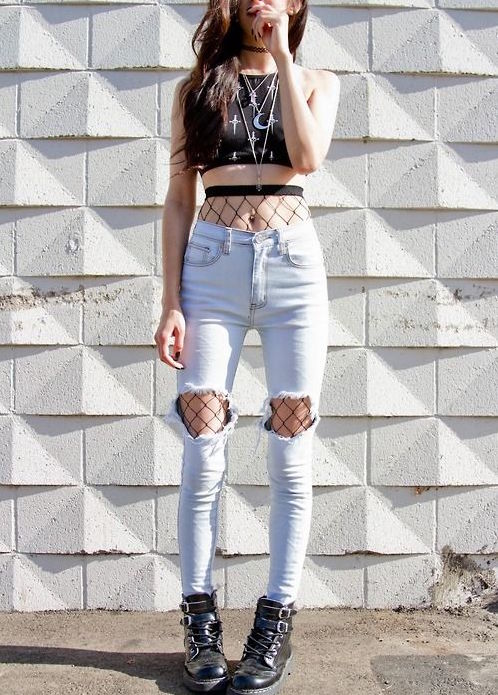 via Windsor
Kimonos: bring some bohemian flavor to a simple outfit with a delicate lace cover up or colorful kimono. Basically anything flowy screams festival fashion.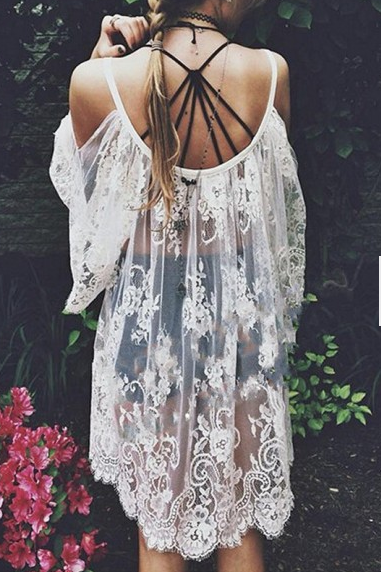 The accessories. Obviously accessories are a must. From chokers to body chains, leather bracelets to watches, sunglasses to sun hats, chunky belts to funky purses, accessories complete your outfit. Here's a few we are loving lately:
Western hats: chances are it's going to be sunny so shade your face from the Arizona sun with a wide brimmed hat. Very apropro for an desert festival.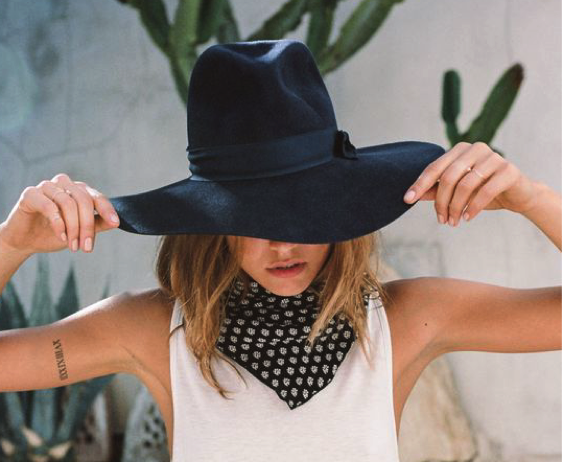 Ring sets: wave your hands in the air like you just don't care in super cute stacking ring sets. Don't be afraid to mix and match metals and styles too.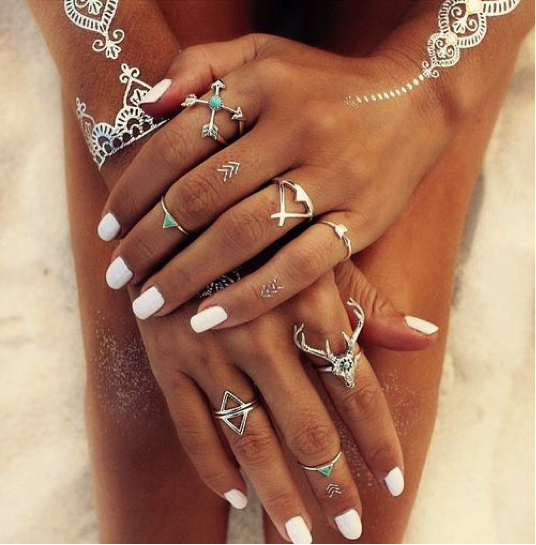 Badass belts: show some sass with a chunky cowboy inspired belt and avoid any clothing malfunctions while in the mosh pit.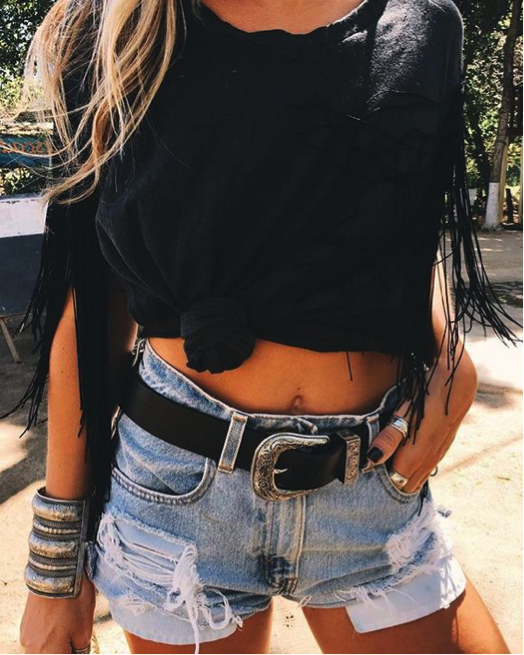 via Urban Outfitters
Final festival tip? Don't forget to check all the security rules & regs before you go, we've got you covered here. The last thing you want is to be denied admission because your fringe shoulder bag is too big. See you at McDowell Mountain Music Festival fashionistas!