Since there are so many exciting things-to-do this weekend, I thought I'd gather the best options and let you decide what's your cup of tea…
Saturday, March 13
Carnaval Brasil AZ
Sail Inn, Tempe
8 p.m.
The Copacabana comes to Tempe this weekend as the Carnaval Brasil AZ takes flight. The festival will feature Brazilian dancing, drums, music and art. There will also be Samba, Axe, Forro Maracatu and Samba-Reggae performances on stage, along with Capoeira martial arts, contests and cocktail specials. Wear a Brazilian outfit and receive $5 off admission. Must be 21 or older to attend.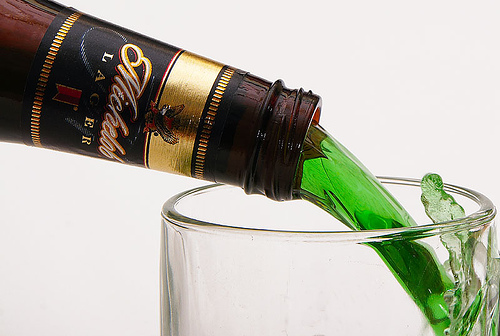 Fountain Hills St. Patrick's Day Celebration
Fountain Park, Fountain Hills
10 a.m. to 10 p.m.
It's almost St. Patrick's Day and for those of us who have to work next Wednesday, come celebrate this Irish holiday this Saturday in Fountain Park. There will, of course, be green beer, corned beef and cabbage, live music, children's activities and an emerald-green fountain. The 330-foot fountain will shoot out fifty-five gallons of emerald dye for about 30 minutes this Saturday!
Saturday, March 13 & Sunday, March 14
Arizona Aloha Festival
Tempe Town Lake, Tempe
10 a.m. to 5 p.m.
Experience tropical Hawaii at the Arizona Aloha Festival this Saturday and Sunday in the booming Tempe Town Lake. Guests will enjoy more than 100 vendors featuring Polynesian jewelry and crafts, as well as dance and musical performances. Plus guests can taste cuisine from the islands at specific tasting booths. Aloha!
Devoured Culinary Festival
Phoenix Art Museum, Phoenix
11 a.m. to 5 p.m.
The Valley's premier destination for world-class art, The Phoenix Art Museum, will be celebrating the tastiest and most delicious kind of art this month with its Devoured Culinary Classic. The festival, also hosted by Local First Arizona and R Entertainment Co., looks to promote Phoenix as an international dining destination by gathering more than four dozen of the Valley's top chefs who will host tasting booths alongside other wineries, breweries and spirit houses.
Friday, March12 through Sunday, March 14
Scottsdale Arts Festival
Scottsdale Civic Center Mall
Friday & Saturday – 10 a.m. to 6 p.m., Sunday – 10 a.m. to 5 p.m.
The Scottsdale Civic Center will be the most artistic facility in the Valley this weekend as the Scottsdale Arts Festival will bring 200 artists, an online public art auction, live bands, public art, food, and a children's art and activity area.