Ladies, it's time to get the "Ugly Truth" about our opposite sex! This Friday, is opening night for the up and coming comedy starring Katherine Heigl and Gerard Butler and instead of just keeping the night low key, Z' Tejas in Scottsdale is featuring drinks and appetizers along with your ticket to the movie.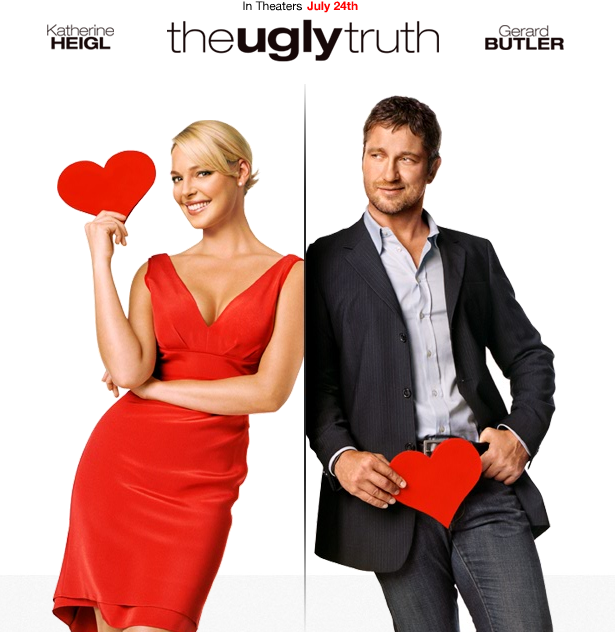 The party starts at 5:30 p.m., and for $20 you will get two featured drinks, indulgence in the appetizer buffet and a ticket to see the best romantic comedy of the year — "The Ugly Truth." But don't just do it for the drinks, food and fun, the opening night party will benefit the Cystic Fibrosis Foundation.
Drinks provided by Dos Equis Imported Beer and Pomegranate Liqueur.
Z' Tejas is located in the happening Scottsdale Fashion Square. To purchase tickets call 480.612.6380.
About "The Ugly Truth": The battle of the sexes heats up in Columbia pictures' comedy The Ugly Truth. Abby Richter (Katherine Heigl) is an uptight and romantically challenged show producer whose search for Mr. Perfect has left her hopelessly single and in need of some guidance. Welcome Mike Chadway (Gerard Butler). This blunt and chauvinistic new employee gives Abby a rude awakening when it comes to the male sex. She gets talked into making a deal, which has him helping her win over her handsome neighbor.
Click here to watch the movie trailor! 
About the Cystic Fibrosis Foundation: Since 1955, the Cystic Fibrosis Foundation has lead the pursuit for a cure for CF. Thanks to the dedication and financial backing of our supporters–patients, families and friends, clinicians, researchers, volunteers, individual donors, corporations and staff, we are making a difference.
Cystic fibrosis is an inherited chronic disease that affects the lungs and digestive system of about 30,000 children and adults in the United States (70,000 worldwide). A defective gene and its protein product cause the body to produce unusually thick, sticky mucus that: clogs the lungs and leads to life-threatening lung infections; and obstructs the pancreas and stops natural enzymes from helping the body break down and absorb food.
In the 1950s, few children with cystic fibrosis lived to attend elementary school. Today, advances in research and medical treatments have further enhanced and extended life for children and adults with CF. Many people with the disease can now expect to live into their 30s, 40s and beyond.