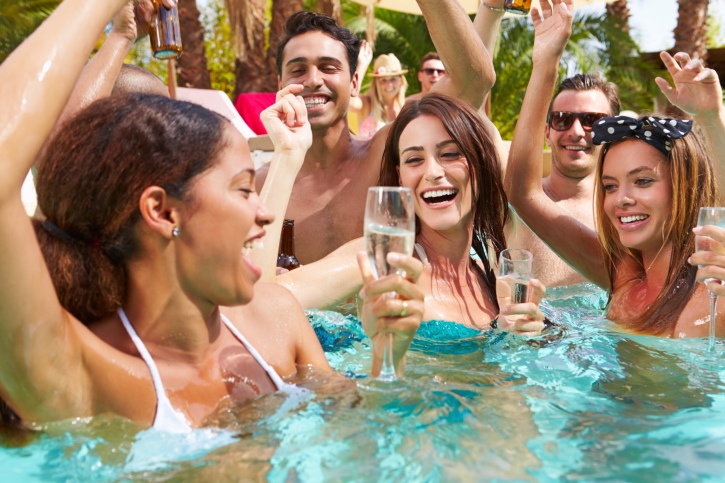 Just because the Valley's weather is 100 plus degrees over the summer, does not mean Phoenicians won't have the chance to kickback and enjoy the summer sunshine.  As the temperatures climb, so does the amount of hot pool parties.  Whether you're looking for a more laid back scene or are wanting to attend a poolside concert from one of the nation's hottest DJs, you've came to the right place.
Featured below is the 2015 Summer Guide to the Hottest Pool Parties in Phoenix.  These are the hottest places to unwind and party, escaping the infamous Arizona heat this summer.
Maya Day & Nightclub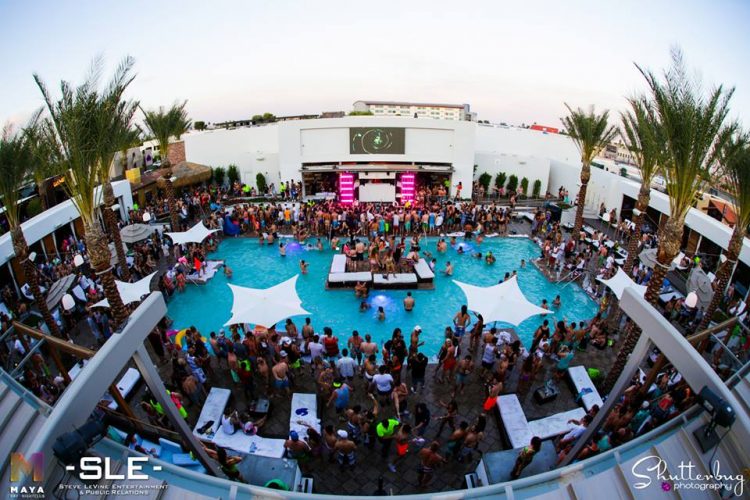 This hip Vegas-style club will host epic summer poolside bashes on select Sundays throughout the summer. Attendees this weekend can catch the Chainsmokers on May 31.  Located in Old Town Scottsdale, guests can reserve private and VIP cabanas, lounges, and other private areas for both partying and relaxing.  Past artists include Tiësto, David Guetta, Above & Beyond, Calvin Harris, The Chainsmokers, Adventure Club, Lil Jon, Steve Aoki, Showtek and many more.  Day Club hours are from 11 a.m. until 6 p.m. on Saturdays and Sundays.  Night Club hours on Friday and Saturday are from 9 p.m. until 2 a.m. The club also features a Monday night swim from 10 p.m. until 2 a.m.
For additional information, visit Maya Day & Nightclub's website.
Summer of Love Mark-Taylor Pool Party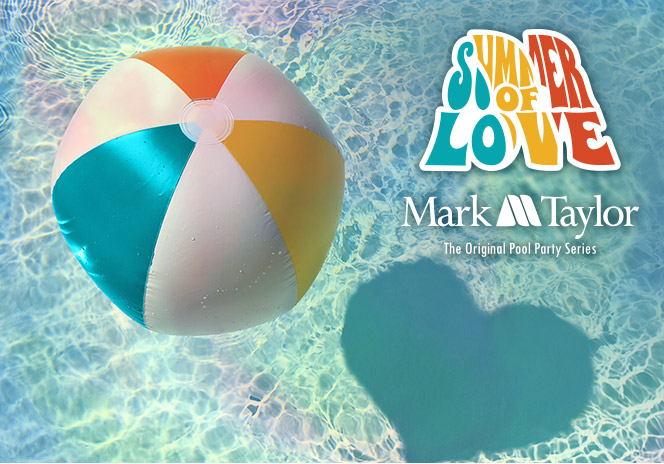 Mark Taylor's "Summer of Love" pool party series is back and better than ever with Season 9.  The series will kick off Saturday, June 6 at San Travesia in Scottsdale.  Season 9 will also give those who enter the Summer of Love Contest the chance to win a personalized pool party complete with an Uber ride to and from the party, a VIP Cabana and playlist preferences.
Below is a list of the upcoming pool party dates and locations. The pool parties will go from 12 p.m. until 4 p.m.
Upcoming pool party dates:
Saturday, June 6 – San Travesia, Scottsdale
Saturday, June 13 – Redstone at SanTan Village, Gilbert
Saturday, June 20 – Level at Sixteenth, Phoenix
Saturday, June 27 – San Privada, Gilbert
Saturday, July 11 – Onnix, Tempe
Saturday, July 18 –@51, Phoenix
Saturday, July 25 – Domus, Phoenix
Saturday, August 1 – San Lagos, Glendale
Saturday, August 8 – Remington Ranch, Litchfield Park
Saturday, August 15 – San Sonoma, Tempe
Saturday, August 22 – San Cervantes, Chandler
Saturday, August 29 –San Marbeya, Tempe
For additional information, visit Mark-Taylor Pool Party.
W Scottsdale's WET deck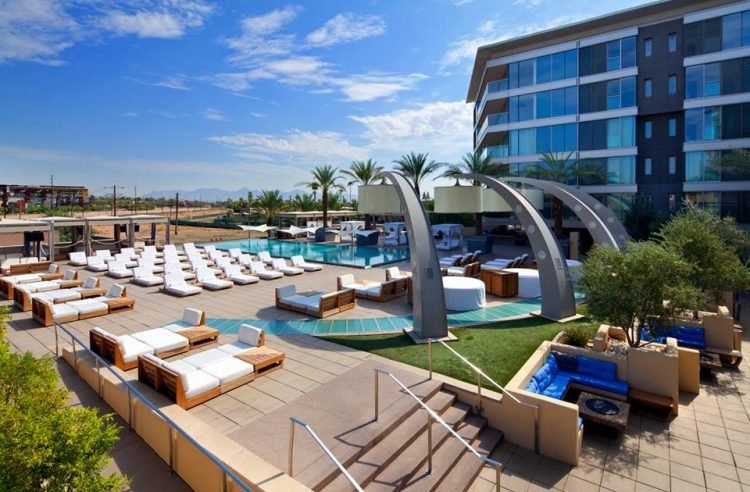 Open all day and night, the WET deck will host some of the Valley's best this summer, not to mention the pool parties will last all day long over the weekends.  Whether you're looking for a weekend staycation, or simply a day to spend poolside with friends, the infamous WET Deck at the W Scottsdale is the "it" scene for pool parties this summer. Offering a poolside bar with food and drinks for guests, this is the perfect scene to grab a poolside daiquiri or two.  Guests can enjoy DJ Soulman on Saturdays and Sunday Splash on Sundays.
Below is the WET deck at night.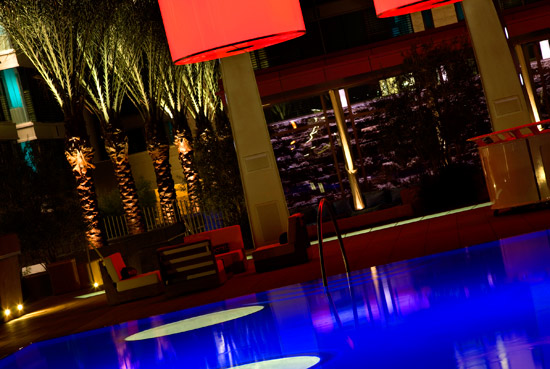 Below is a WET Deck poolside party in action.
(Images courtesy of Shutterbug Photography and Jordan Loyd Photography)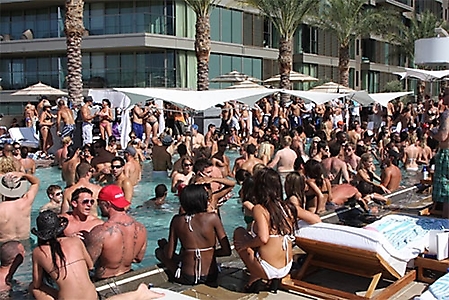 For additional information, visit the W Scottsdale.
Talking Stick Resort "Release Summer Pool Parties"

"Scottsdale's favorite pool party to 'see and be seen'" is returning to the Valley this summer, bringing some of the freshest artists, making it the perfect trendy place to celebrate the summer.  Events will include performances by the hottest DJs from around the nation, cabana rentals, cocktail and drink specials, promotional giveaways and so much more.  The Release Pool Parties will take place from 11 a.m. until 6 p.m. Saturdays and Sundays through September, with DJ's from 11 a.m. until 5 p.m.  Attendees must be 21 and over.  Hours and prices may vary upon events.
For additional information, visit Talking Stick Resort's website.
Lustre Rooftop Garden at Palomar
If partying rooftop in Downtown Phoenix sounds appealing to you, the "100 Days of Summer" promotion by the Hotel Palomar is your answer.  Bashes will take place on Fourth of July and Labor Day.  Additionally, the swanky pool will host DJs over the weekends on Fridays through Sundays.  The Rooftop Garden is open from 11 a.m. until 1 a.m. Fridays and Saturdays, 11 a.m. until 10 p.m. on Sundays, and noon-10 p.m. Mondays-Thursdays.  There will be live DJs from 8 p.m. until midnight on Fridays, 2-6 p.m. and 8 until midnight on Saturdays, and 2-6 p.m. on Sundays.
For additional information, visit the Hotel Palomar's website.
Hotel Valley Ho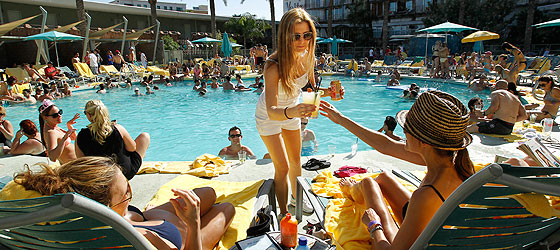 Winner for Best Pool Party in Best of Our Valley 2015, The Hotel Valley Ho's summer pool parties are in full swing. With featured specials, this hip hotel in Downtown Scottsdale is the perfect place to relax and enjoy a day with friends poolside.  Non-hotel registered guests can dine and rent cabanas Sunday through Friday, but the pool area is reserved for hotel guests on Saturdays and holiday weekends.  If you are looking for the perfect staycation, booking a room at the Hotel Valley Ho to attend the Session Saturdays is the perfect option.
For full details on live bands and the pool's schedule, visit Hotel Valley Ho's website.  Rooms can be reserved online, along with by calling 480-970-2101.