Rihanna fans, the time has come to see the female phenomenon as she makes her way to Arizona! Rihanna Last Girl on Earth Tour with Ke$ha hits the Cricket Wireless Pavilion in Phoenix on Thursday, July 22 and Valley Girl would like to give her readers a head start on purchasing tickets as this one is sure to sell out!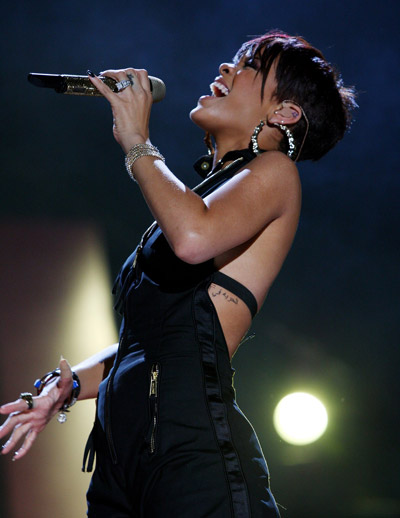 After her latest (and a bit provocative) song "Rude Boy" graced the airwaves, Rihanna was once again back on top! And in an interview, the singer told fans to expect an "upgrade" in comparison to her preceding tours. "We've never done a tour to this capacity," she said. "The production is unbelievable and the costumes, we just took it to a whole new level. Visually and sonically it's going to be a big step up from the last time. We just keep growing, and this time it is a massive production that I cannot wait for."
The tour, in support of her latest album Rated R, has already begun and kicked-off in Seattle on July 2. She plans on making 25 stops, including Los Angeles on July 21 and New York's Madison Square Garden on August 12, before concluding on August 25 in Chicago.
Rihanna has been promoting her tour across the country by performing at the Kids' Choice Awards. She also performed on an episode of the current season of "American Idol." The openers also have made headlines as Ke$ha made an appearance on the "Idol" stage with 3OH!3 to perform "Blah, Blah, Blah." Minaj just released the music video for her long-awaited first single, "Massive Attack."
Buy tickets at Livenation.com!
"The Cricket Wireless Pavilion is the largest outdoor music venue in the Valley features two levels of seating, plus a massive lawn that's nice to hang out on during cooler months. The venue sees a diverse lineup of musical styles, ranging from pop acts such as John Mayer and the Jonas Brothers to rock bands such as Linkin Park and My Chemical Romance. Be prepared to sweat if you come during the summer — the fans in the seated area aren't very helpful," according to The Arizona Republic.