Come together… right now! For those of you who never had the once-in-a-lifetime opportunity of experiencing a live performance by the legendary Beatles, "the next best thing" has come to the Valley this spring. The award-winning RAIN – A Tribute To The Beatles is set to make its debut at the Mesa Arts Center April 20-21 as well as at the Orpheum Theatre in Phoenix April 22-25. Imagine all the people…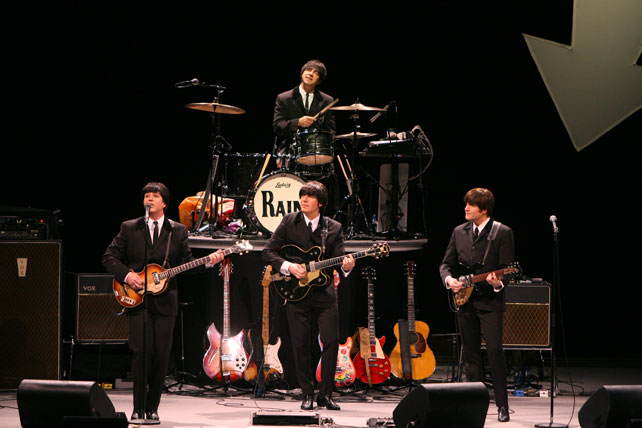 RAIN boasts a repertoire of nearly 200 Beatles favorites, all of which are performed live and include such beloved songs as "Yesterday" and "Hey Jude" to classic hits including "Revolution" and "Come Together."
"RAIN covers the Fab Four from their very first Ed Sullivan Show appearance through the Abbey Road album, through the psychedelic late 60s and their long-haired hippie, hard-rocking rooftop days. RAIN is a multi-media, multi-dimensional experience… a fusion of historical footage and hilarious television commercials from the 1960s lights up video screens and live cameras zoom in for close-ups."
The four longtime band members – Joey Curatolo (Paul McCartney), Joe Bithorn (George Harrison), Ralph Castelli (Ringo Starr) and Steve Landes (John Lennon), with a little help from their friend Mark Lewis (keyboards, percussion), always strive to stay faithful and true to the original Beatles. So don't expect a creative rendition to your favorite Beatles song, RAIN's ultimate goal is to deliver "a perfect note-for-note performance." All the music is performed live, with no pre-recorded tapes or sequences.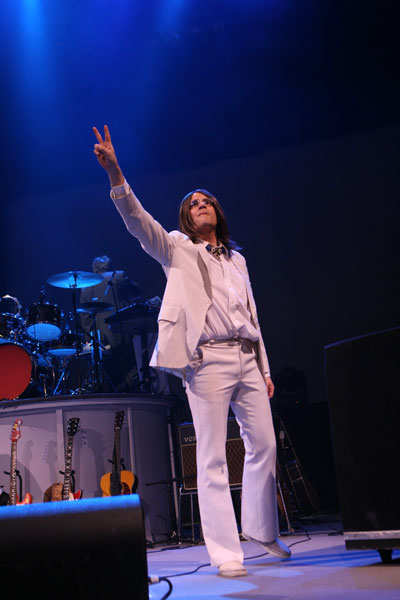 The performance schedule for RAIN in the Valley is as follows:
Mesa Arts Center
Tuesday, April 20 – 7:30 p.m.
Wednesday, April 21 – 7:30 p.m.
Orpheum Theatre
Thursday, April 22 – 7:30 p.m.
Friday, April 23 – 8 p.m.
Saturday, April 24 – 2 p.m. & 8 p.m.
Sunday, April 25 – 2 p.m. & 7 p.m.
Tickets start at $47.50 at the Orpheum and are available online at theaterleague.com, all Ticketmaster outlets or by calling 800.745.3000. Tickets at the Mesa Arts Center start at $27 and are available online at theaterleague.com, the Mesa Arts Center box office or by calling 480.644.6500.
Groups of 15 or more call 1.866.31.GROUP and save 10 percent. Military save 50 percent throughout the theater and students save 50 percent for balcony seating.
For more information on RAIN visit theaterleague.com. For photos visit, theaterleague.com/press.
Please note: Theater League, the Orpheum Theatre, Ticketmaster and the Mesa Arts Center box offices are the only official sources for tickets to RAIN. If you purchase tickets through another source you may pay over-inflated prices and your tickets will not be guaranteed.
The 2009-10 Broadway Series is welcomed by Courtyard by Marriott and Wyndham Phoenix.