I love, love, love summer! However, summer in the desert can be a little extreme. But the Valley seems to always come up with ways to keep us entertained and cool anyway. And although we may stick by the pool or in air conditioned venues during the day, when the sun goes down the nightly breeze amidst the warm air is heavenly. That is why I wanted to share CityCenter of CityNorth's new Hot Summer Nights Concert Series. These Saturday night events from 7 to 10 p.m. are free and open to the public on High Street. Listen to soothing tunes and feel the nightly breeze!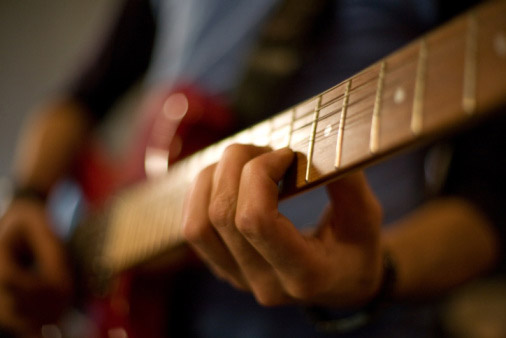 This Saturday, The Nate Williams Band will play songs for your listening pleasure, including hits from the 60's all the way to present day. That means that you will everything from Coldplay to Tom Petty.
Enjoy exclusive shopping discounts and be sure to bring the kids because there will be face painting and balloon animals from 7-9 p.m.
Later dates include:
July 10: The Instant Classics
Pop & rock cover from Journey to Katy Perry
*25 Degrees
July 24: Rock Lobster
Pop & rock cover from Rick Springfield to Pat Benatar
*Kona Grill
About: CityCenter of CityNorth is envisioned to be the urban core of the Northeast Valley of Phoenix, where shoppers share streetscapes with residents and office workers cross paths with diners. People connect with people.
Designed for sustainable living, CityCenter of CityNorth features elegant residential condominiums and luxury rentals seamlessly combined with Class A office space, contemporary boutiques and exceptional restaurants in three engaging, pedestrian-friendly neighborhoods.
CityCenter of CityNorth
5515 E. Deer Valley Dr.
Phoenix, AZ 85054
Just off the Loop-101 at 56th and Deer Valley Drive, adjacent to Desert Ridge MarketPlace and across from JW Marriott Desert Ridge Resort & Spa
www.CityCenterofCityNorth.com