Before you start worrying about what to get your mom this Mother's Day, don't forget to give thanks and celebrate our universal mom — Mother Earth — as today is Earth Day! Happening for more than 40 years now, Earth Day is to remind all of us to do our part in saving our environment, and now, with the amount of greenhouse gases emitted in America increasing by 75 percent and with more than twice as many cars on the road since the first Earth Day, threats to our planet are more real than ever.
On a happier note, there are numerous ways to contribute and celebrate today's important holiday…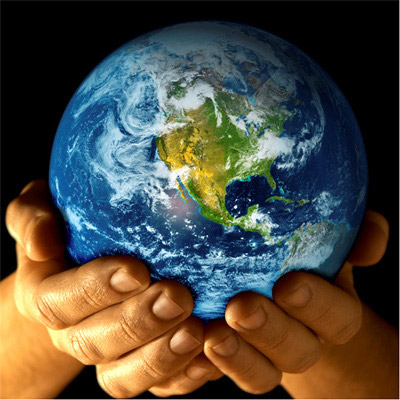 Origins: On Earth Day only, Origins would like to make a generous trade! Just bring in cosmetic empties for recycling and Origins will grant you a full size paraben free cleanser, with  no purchase necessary. Be sure to print and bring this form, as well!
Starbucks: In desperate need of a cup of Joe this Earth Day? Bring your own tumbler or travel mug into a participating Starbucks today and earn a FREE brewed coffee or tea, hot or iced! Plus, reusable mugs will be 20% off today!
Lowe's: Spruce up that backyard this Earth Day because Lowe's is generously giving away  one million tree saplings this year! Visit your nearest store  to get your FREE tree!
Old Navy: Is your closet piling up with gross flip flops that have turned brown? Bag 'em up and bring them to your nearest Old Navy because they will recycle them and use them for playgrounds around the U.S.  Need new flip flops? Buy two pairs for either $3.50 or $2.50 each!
National Parks: Enjoy the spring weather and head to a national park because all national parks have FREE admission on Earth Day!
Yoga Journal: Are you a yoga freak? It's not a bad thing. Log on to YogaJournal.com this Earth Day and get your FREE digital download of the May Issue! Also, be sure to download the latest issue of Vegetarian Times!
Arm & Hammer: Download $14 worth of coupons courtesy of Arm & Hammer this Earth Day!
Disney Store: Bring the kids and head to your nearest Disney Store today because each guest who brings in five plastic bags to be recycled is given a free reusable tote bag! Local Disney Stores can be found at Scottsdale Fashion Square, Arizona Mills and Fiesta Mall.
Tips provided by TheBudgetQueen.com.