Lucky Dog Rescue and the Arizona Roller Derby are teaming up in the name of dogs! Head to The Rhythm Room on Saturday, January 29, for the Rockabilly Bash fundraiser to benefit Lucky Dog Rescue. The exciting day features a vintage car show, swing dancing, rockabilly bands, roller skates, and a chance to rescue dogs all day long!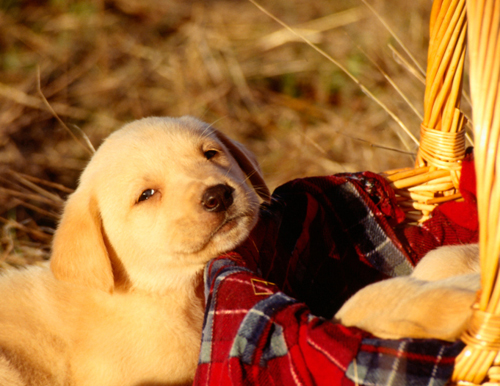 Arizona Foothills posts homeless pups every week in its "Adopt a Dog" section. These adorable furry friends are given to us by Dee Alschuler, who runs Lucky Dog Rescue. So I thought I'd do an extra shout out for our dear pet saving friend and for this amazing (and fun-filled) cause! Dee, who is also a booking agent, represents the Germany-based rockabilly group the Booze Bombs, who will be performing at the bash benefit this Saturday. Other rockabilly, Americana bands on the day's agenda include Valley-based Rhythm Dragons, Voodoo Swing and Rooster Coup DeVille.
In between the bands' musical sets, the Savoy Hop Cats, a Phoenix-based swing dance group, will show you their skills on the dancefloor! They'll be dressed in style and in theme for the occasion, wearing '30s and '40s, or rockabilly styles from the 1950s. And guests are invited to dress up as well!
You've seen Lucky Dog Rescue's pups on our site, but the Rockabilly Bash will allow you to meet them in person and adopt on the spot!
Don't forget to enter the raffle, as prizes include Phoenix Suns tickets, gourmet food baskets and restaurant gift certificates, according to The Arizona Republic.
Bring your man because Hell City Saints Car Club will roll in vintage hot rods for their viewing pleasure.
The event will also benefit the Arizona Roller Derby, a non-profit traveling league that relies heavily on donations for travel expenses.
Lucky Dog Animal Rescue is an all-volunteer, non-profit animal rescue organization dedicated to saving the lives of homeless animals and educating the community on responsible pet ownership. Lucky Dog does not have its own facility. Instead, the dogs stay with temporary fosters and boarding partners while they wait to find their forever home. Lucky Dog Rescue holds adoption events each week where you can meet the Lucky Dogs and their foster. Lucky Dog Rescue also arranges private meetings for adopters.
"Our volunteers are more than just volunteers, and our dogs are more than just dogs. We are a family. And we welcome you to become a part!"
-Lucky Dog Rescue