AZ Foothills friends, family, and fans got holly and jolly at the annual AZ Foothills Holiday Bash on Friday, December 18. More than 700 Arizona locals dashed to Scottsdale's premiere entertainment venue and Best of Our Valley winner, Livewire, to enjoy a night of festive fun Foothills style.

Partygoers sipped on champs and rocked around the Christmas tree to live music from Vice Versa and Vanilla Spice while getting their pic snapped in a cozy photo booth by Prims Photo Booth (check out all the fun here). Glam Lounge Artists and Ford Robert Black Agency wowed attendees with a winter-wonderland themed fashion show featuring luxe looks from bebe, Nove, and Fashion by Robert Black.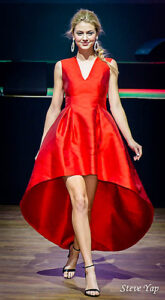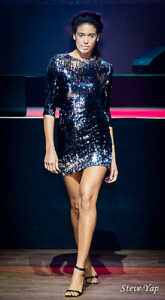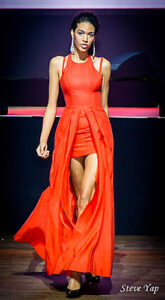 Celeb emcees Javier Soto and Stacia Naquin did the honors of crowning AZ Foothills new 2016 Face of Foothills winner. After four months and millions of votes the Top Ten Face of Foothills Finalists took the Livewire stage dressed to impress in outfits by bebe and hair/makeup from Luxxi Salon. The Top Ten were highlighted in the video below from Films by Giants.
The evening events culminated in the announcement of the year; for the first time in Foothills history a tie was called between 19-year-old Taylor Mulholland of Scottsdale and 23-year-old Sean Stahlnecker of Phoenix. Stahlnecker will be the first-ever male Face of Foothills, another momentous occasion for the publication. Read more about the winners here and here.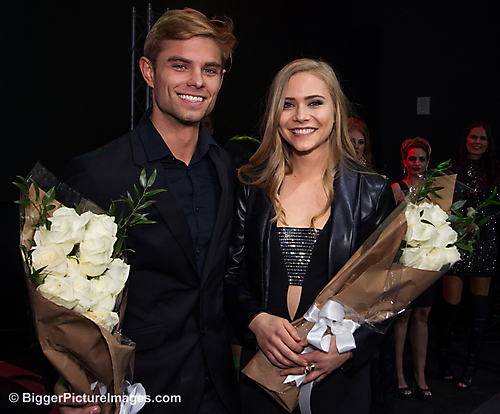 Taylor and Sean will be joined by the Teen Face of Foothills, 16-year-old Tristany Hightower, and Junior Face of Foothills, 12-year-old Elise Wright. The two were named 2016 winners on Sunday December 13, also at Livewire during the Kidzbop Make Some Noise Holiday Tour Concert. Check out photos from that event here and here.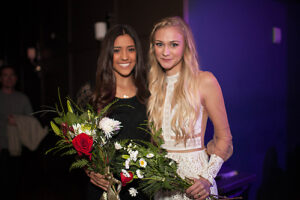 See all the style, substance, and celebration at the soiree in our photo galleries here:
AZ Foothills would like to give a special thanks to Steve LeVine Entertainment for their outstanding support and help to produce the event along with Livewire and Evening Entertainment Group for graciously hosting.