With technology always on the up rise, each year the bar of excellence in the art of filmmaking is continually brought to new heights. Just take a moment and mentally compare 1989's "The Little Mermaid" to this year's blockbuster wonder – "WALL-E." In today's world, fantasy is never too far from realism on the big screen. This month, local Arizonans will have the chance to catch a glimpse of next generation filmmaking as Scottsdale Public Art hosts the First Annual Student Film Experience on Tuesday, Feb. 24 at the Scottsdale Center for the Performing Arts.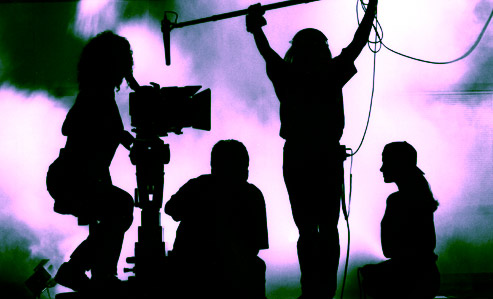 Scottsdale Public Art is teaming up with Arizona State University's professor and renowned artist, Muriel Magenta, to showcase the work of some of the most promising local, national, and international student video artists. This year, 10 short films created by Magenta's students will be shown, in addition to the featured presentation of "A Micrometer from Here", a short student film by Israeli artist Amit Zakai.
The event will commence with a reception at 5:30 p.m. in the James Turrell Skyspace at the Scottsdale Museum of Contemporary Art, followed by the showcase of short student films beginning at 7 p.m. in Stage Two of the adjacent Scottsdale Center for the Performing Arts building.
"Scottsdale Public Art is committed to providing opportunities to emerging artists, and the partnership with ASU and the resulting event allows many new artists to gain exposure," said Margaret Bruning, Associate Director of Scottsdale Public Art. "This is also a great addition to the variety of free arts experiences Scottsdale Public Art offers the community."
This event is free to attend, but seating is limited. Please call 480.344.0182 to reserve your seat.
For more information, please visit www.scottsdalepublicart.org,
About Scottsdale Public Art: The mission of Scottsdale Public Art Program is to make Scottsdale one of the most desirable communities in the country in which to live, work and visit by incorporating art and design projects throughout. In 1985, the City of Scottsdale established the Scottsdale Public Art Program with the goal to enhance the quality of life for its residents and visitors. Since then more than 60 permanent and temporary public artworks have been commissioned throughout the community. Scottsdale's program and projects have won local, regional and national awards. Public art has taken many forms ranging from the walls of the Pima Freeway to James Turrell's "skyspace" at the Scottsdale Museum of Contemporary Art. The Scottsdale Public Art Program is managed by the Scottsdale Cultural Council, a private, non-profit 501 (c) (3) management organization that administers the arts and cultural affairs of the City of Scottsdale and also manages the Scottsdale Center for the Arts and the Scottsdale Museum of Contemporary Art.