Our favorite green ogre is back in the spotlight and appearing this week, starting tonight, at ASU Gammage in Tempe! Shrek the Musical will run from Jan 4-9, and will bring the hilarious comedy to the stage, including our favorite donkey, princess and more!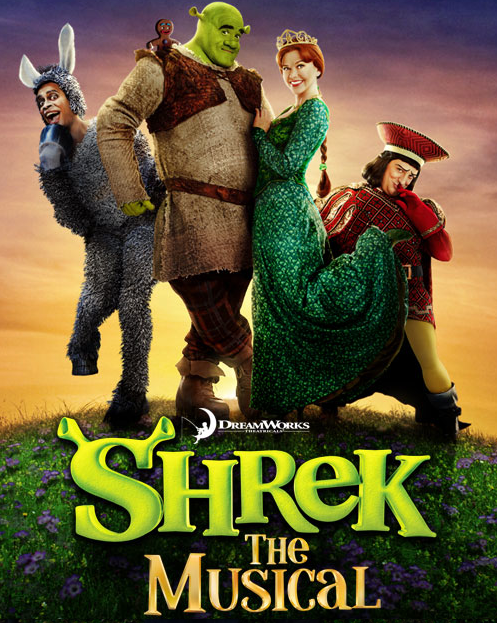 In a faraway kingdom turned upside down, things get ugly when an unseemly ogre — not a handsome prince — shows up to rescue a feisty princess. Throw in a donkey who won't shut up, a bad guy with a short temper, a cookie with an attitude and over a dozen other fairy tale misfits, and you've got the kind of mess that calls for a real hero. Luckily, there's one on hand…and his name is Shrek!
Full of all-new songs, great dancing and breathtaking scenery, Shrek the Musical is part romance, part twisted fairy tale and all irreverent fun for everyone!
Shrek the Musical opened in New York in December 2008 and ran for more than a year. The reviews have been mixed for the show, but the company is constantly improving, according to The Arizona Republic.
To purchase tickets click here!
For more information on the musical visit www.shrekthemusical.com!