Grab the kids and come see what the award-winning pastry squad at JW Marriott Desert Ridge Resort & Spa has spent more that 400 hours creating for this year's holiday season… The largest Gingerbread Village in the Valley (AKA the "dazzling masterpiece of glistening gumdrops and sugary icing") is themed "Holidays Around the World" and is now on display in the coveted Phoenix resort for all to see!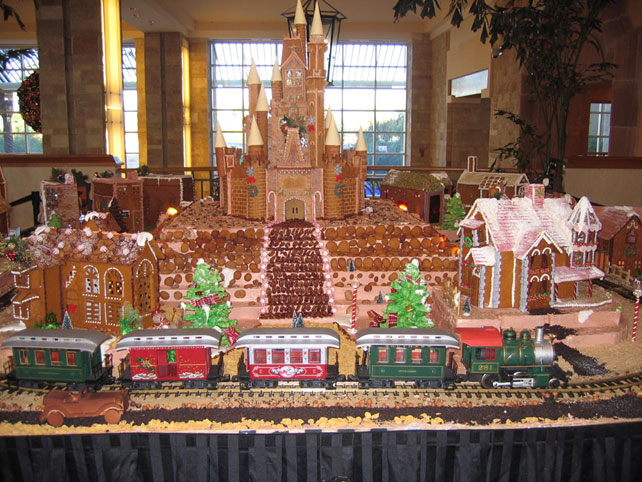 Prepare to be astounded by the 20-foot by 20-foot work of art created with 500 pounds of gingerbread dough, 120 pounds of dark and white chocolate and 150 pounds of sugar. Plus, a revolving toy train circles the lifelike candy-filled village.
It's important to bring the little ones because the resort will act as a direct portal for letters and wish lists to Santa Claus. Children can mail them to the North Pole at the resort's festive Dear Santa desk, located adjacent to the gingerbread display.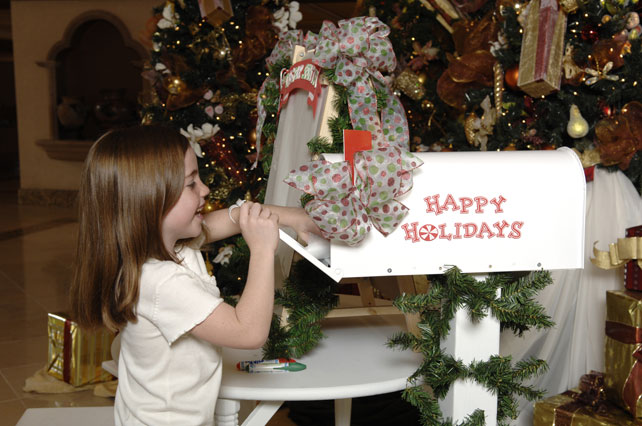 This Gingerbread Village is made by no ordinary chef. Executive Pastry Chef Kaushik Chowdhury led his team to win the 2009 National Pastry Team Championship held last summer at the resort.
The Gingerbread Village is open to the public from Dec. 7 until Jan. 3 in the grand lobby of the JW Marriott Desert Ridge Resort & Spa located at 5350 E. Marriott Drive in Phoenix.
About the JW Marriott Desert Ridge Resort & Spa: The largest luxury resort in Arizona features 950 guestrooms (including 81 suites), 200,000 square feet of indoor and outdoor meeting space, 10 dining experiences, Marriott's first Revive Spa — a 28,000-square-foot facility — eight tennis courts and four two championship golf courses and Wildfire Golf Club. JW Marriott Desert Ridge acres of elaborately landscaped pools including the Lazy River with serpentine slide, Resort & Spa is located where Phoenix meets Scottsdale, just 20 minutes north of Sky Harbor International Airport, with easy access to the Loop 101 freeway.
For more information about JW Marriott Desert Ridge Resort & Spa call 480.293.5000, toll free at 800.835.6206 or visit www.jwdesertridgeresort.com.