There is something about Paris that makes every girl swoon. Maybe it's the Eiffel Tower? The croissants? The romance? The language? Or maybe it's the incredible fashion events and trends? Well I think there are many reasons why this celebrated city is so favored, but this Friday Arizonans are invited to join The Phoenix Art Museum in discovering the Parisian fashion and design side at a fête fantastique — "A Night in Paris"!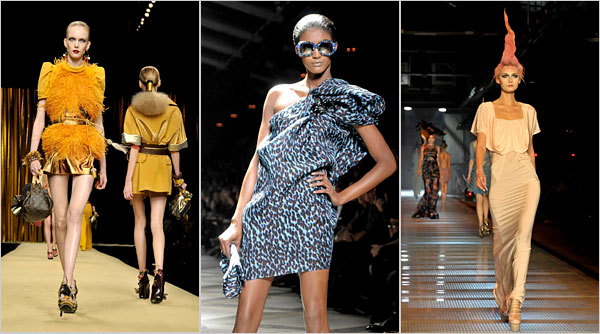 At this free and authentic "Night in Paris" with the Phoenix Art Museum and the Arizona Costume Institute Nouveau, guests can see how Paris continues to influence high fashion and graphic design today. Participants will first enjoy "light bites and refreshments" and then head to a discussion in the Fashion Design Gallery on Art Nouveau Parisian Fashion. Plus, the entire program is sponsored by Neiman Marcus.
From the 1890s to 1914, the sinuous forms and flowing lines of nature was what inspired the Nouveau artists to think fashion-forward. It's no wonder we use the French term "avant-garde" so frequently in high fashion today. Paris was an epicenter of this movement that influenced architecture, applied arts and graphic design. And on Friday, Dennita Sewell, Curator of Fashion Design with Helen Nosova, Curatorial Assistant, Debrorah Missel, ASU Art History major and fashion intern and Caesar Chaves, Creative Director at Heard Museum will lead a discussion with examples of original fashion designs and magazines from this period drawn from the Museum's collections.
So take this Friday, to enjoy a little Parisian fun, fashion and art. The event and clothes are sure to be trés trés chic! 
***Hurry and RSVP by tomorrow (August 4) as it is the last day. RSVP by e-mailing ACI-RSVP@cox.net or call 602.307.2011.
For more event information, click here. 

About Arizona Costume Institute Nouveau: Arizona Costume Institute Nouveau is the 35 and under membership division of ACI. Their objective is to raise awareness and membership of Arizona Costume Institute through celebrating Phoenix Art Museum's distinguished fashion collection. Nouveau promotes fashion education while fostering camaraderie in a professional networking environment. For more information or to join ACI Nouveau, visit Arizonacostumeinstitute.com. 
About Phoenix Art Museum: 
Since 1959, The Phoenix Art Museum, designed by New York architects Tod Williams/Billie Tsien & Associates, has been the home of an outstanding collection of more than 18,000 works of American, Asian, European, Latin American, Western American, modern and contemporary art, and fashion design.

As Arizona's cultural hub for nearly fifty years, Phoenix Art Museum presents festivals, live performances, independent art films and educational programs for people of all ages that will both enlighten and entertain.  www.phxart.org