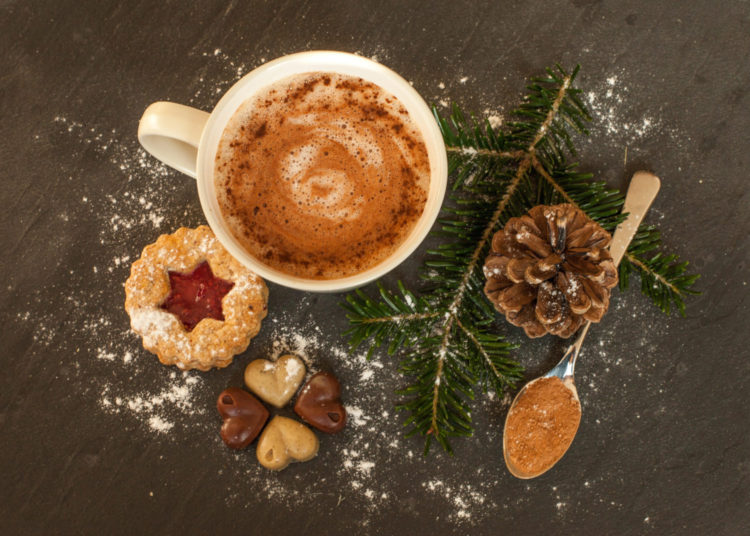 Snuggle up with a delicious adult take on everyone's favorite winter drink – Hot Chocolate. Master Mixologist Rael Petit, shares his recipe for the holiday cocktail, I'm in Love with the Cocoa.
Make it at home or try it at the Caribbean restaurant, Kokomo where Rael is the Beverage Director.
I'm in Love with the Cocoa – Serves 1
2 tablespoons unsweetened cocoa powder
1 tablespoon sugar1/4 teaspoon vanilla extract
1 cup milk – any kind you like
1.5 oz Bacardi rum
1 oz of Montepulciano red wine
Directions
1) Make the hot cocoa – warm the milk in a saucepan on the stove and add the first three ingredients whisking to combine. As a shortcut you could use your favorite ready-made hot chocolate brand from the store.
2) Add the Bacardi rum and Montepulciano red wine and stir to combine
3) Serve in a tiki mug and enjoy!