This weekend, Lon's at The Hermosa Inn in Paradise Valley hosts two don't miss events.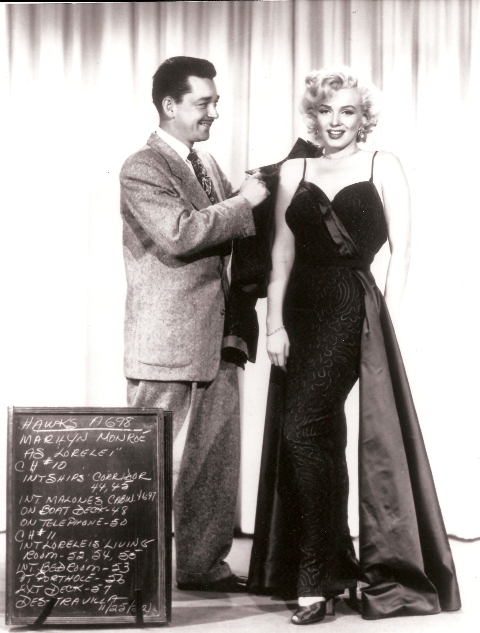 Friday: Hollywood's golden era of fashion will be featured at an exclusive Artist in Residence evening showcasing "Designing Marilyn: Hollywood's Travilla Glamour." Fashion designers Kimberley Ashley and Robert Black will present the iconic designs of Bill Travilla, best known for creating Marilyn Monroe's illustrious film costumes including one of the most famous dresses in the world–the white accordion-pleated halter dress from the movie hit, "The Seven Year Itch." Capturing the elegance and nostalgia of old Hollywood, Travilla also designed Monroe's dresses for "Gentlemen Prefer Blondes," "How to Marry a Millionaire," "There's No Business Like Show Business," and television epics, "The Thorn Birds," "Evita," "Dallas," and "Dynasty."
The evening begins at 6:30 p.m. with a pre-dinner wine reception where guests will have the exclusive opportunity to mingle with Kimberley Ashley and Robert Black. A presentation will follow dinner on the design and art of fashion, with a fascinating journey of the Bill Travilla collection with dresses and images illuminating his distinctive style for Marilyn Monroe. Models from the FORD/Robert Black Agency will provide a private fashion show of Travilla costumes — some unveiled for the first time — from The Ashley Travilla Fashion Foundation collection.
Guests will enjoy a sumptuous four-course dinner prepared especially for the occasion showcasing Lon's Artful American culinary style featuring shrimp cocktail; arugula and fennel salad with local citrus and goat cheese; butter-braised Maine lobster and pecan wood-grilled beef tenderloin; and apple blueberry streusel for dessert. Vintage red and white wines will be personally selected for the event by Lon's sommelier. The cost for the Artist in Residence Evening Dinner is $99 per person, inclusion of tax and gratuity. Advance reservations for this special Artist in Residence evening are required.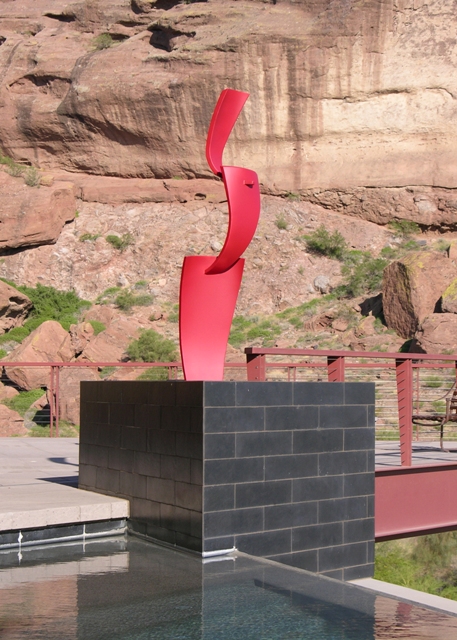 Sunday: Sculptor Kevin Caron will be the featured guest of honor for the Artist Brunch from 10 a.m. to 2 p.m. Caron, a Phoenix resident since 1973, is best known for his sculpture, fountains and garden bells, created from steel and stone. Many of his pieces are interactive and have been featured in more than 30 public, private and corporate commissions across the United States. Showing a keen sense of balance, proportion, space and whimsy, his artwork is beautiful and inspiring, earning him such accolades as "fresh," "lively" and "honest."
Throughout the morning, Caron will be available for one-on-one interaction with guests as he demonstrates his artistic techniques on Lon's scenic patio with views of Camelback Mountain. Guests are in for a treat with award-winning Artful American cuisine and savory brunch specials, which may be enjoyed either alfresco or in the elegant dining room. Lon's delectable Sunday brunch menu includes such culinary favorites as roasted chicken and gruyere omelet, banana walnut pancakes, ahi tuna salad with mango avocado relish and pan-roasted beef tenderloin medallions. Specialty brunch cocktails will include sparkling mimosas and spicy bloody mary's. Advance reservations are required. 602.955.7878, www.lons.com.