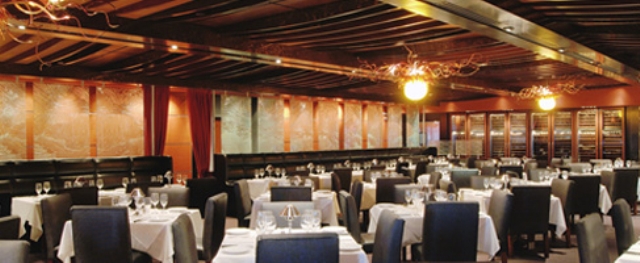 Clear your Saturday night. There's a tasty event on the horizon that offers a world-class meal and raises money for the fight against cancer. Mastro's City Hall Steakhouse in Scottsdale invites you to "Take a Shot at Cancer" at a Hollywood-style, VIP banquet on Saturday, August 20 from 7 to 10 p.m. Bring your camera and dress to impress because Captain "Wild" Bill Wichrowski of the Discovery Channel's "Deadliest Catch" is hosting the luxurious, one-of-a-kind event.
The all-inclusive surf and turf dinner will include Alaskan red king crab legs caught by the Captain himself, Mastro's infamous, delectable filet, Ahi Tuna flown in from Hawaii and a collection of Mastro's favorites, including their signature warm butter cake, garlic mashed potatoes, chopped salad and more. If the mouthwatering bill of fare is not enough to catch your eye, guests will also have the opportunity to win a custom golf cart by Roadrunner Golf Cars. Those unable to attend the event can also purchase a ticket, gaining them entry into the grand raffle.
Reserve your dinner spot by calling Mastro's, and take it a step further with an overnight stay at one of the event's host hotels. The Sanctuary Resort and Hotel Valley Ho Resort, both in Scottsdale, are fully equipped to please those event travelers who appreciate the finest quality accommodations.
At $150 per person, Mastro's will treat you like a true A-list personality, providing an unforgettable evening of entertainment and gourmet eats. Proceeds from the event will benefit the fight against cancer. Please reserve your spot quickly, as space and tickets are limited for this event. 480.941.4700; http://www.mastrosrestaurants.com/. –Ashley Pearlstein