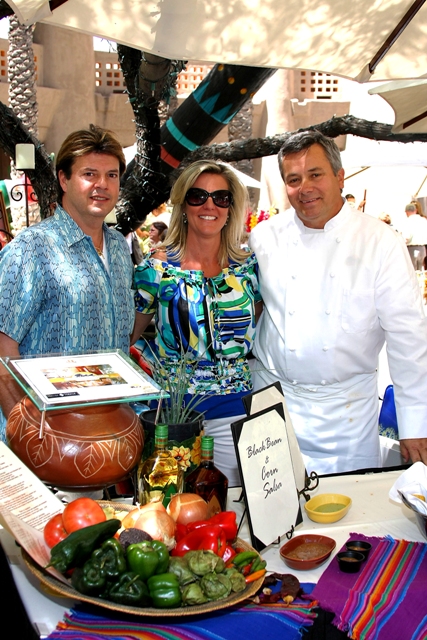 With Cince de Mayo right around the corner, the salsa celebrations are about the begin. Here are some fun salsa-centric (and you better believe there's tequila too!) events in the coming days that are sure to spice up your life.
April 24: My Nana's Best Tasting Salsa Challenge Get to Tempe Beach Park on Saturday from 11 a.m. to 6 p.m. as more than 75 professional and amateur chefs prepare fresh salsa on site. Award categories include individual, restaurant and business with hot and mild categories in each. (The grand champion will be awarded $1,000.) Apart from all the chips and salsa you can eat, hot dogs, hamburgers, beer and margaritas (including the Cazadores Margarita Mix-Off where 20 bartenders will compete for the title of "Best Margarita") will all be availalble for purchase. Proceeds benefit the Arizona Hemophilia Association. For more information or to purchase tickets, visit http://www.salsachallenge.com/.
May 1: Cinco de Mayo Fourth Annual Salsa Challenge Next Saturday, el Pedregal in Scottsdale will host more than a dozen local restaurants as they whip up salsa that guests can sample. Guest can feast their ears on the female mariachi group, Mariachi Pasion, and watch salsa dance performances by Tropical Vibes Dance Company. If salsa isn't enough, el Pedregal's The Bakery Café will feature Mexican wedding cookies and churros while The Boulders outdoor grill will feature hot items including tacos al carbon and tostada de carnitas, among others. Plus, there will be Semental Tequila tasting. http://www.elpedregal.com/events_at_el_pedregal/#Salsa.