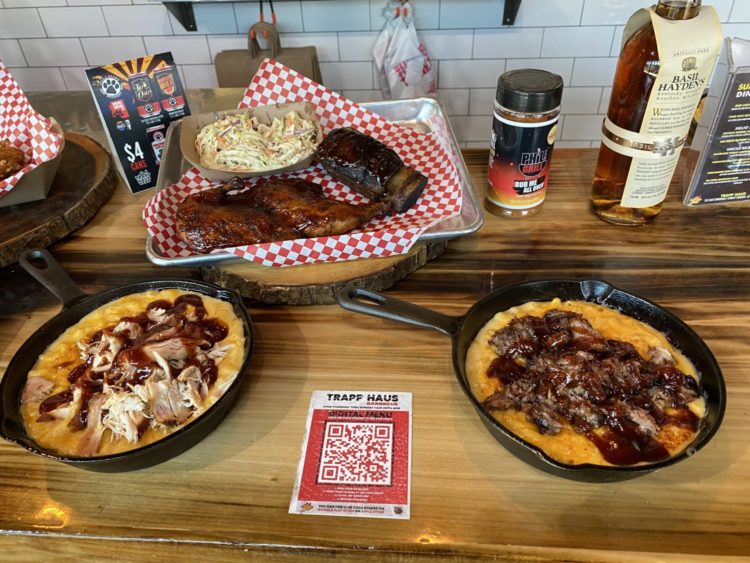 Things are abuzz at Trapp Haus BBQ in celebration of the upcoming holidays dedicated to boozy beverages… and let's not forget a day dedicated to the classic American cheeseburger! Specials include:
National Rum Day — Rum isn't just for pirates and sipping on tropical beaches! On Sunday, August 16, Trapp Haus BBQ is featuring the Trapp Runner specialty cocktail in honor of this day. A Trapp twist on the classic rum runner, this version is composed of spiced rum, light rum, pineapple, citrus and a splash of house-made tropical goodness for $8 each.
National Whiskey Sour Day — On Thursday, August 27, Trapp Haus features the Just Peachy cocktail for National Whiskey Sour Day (observed on August 25) featuring house peach syrup and house-made sour for $8 each.
National Cheeseburger Day — Guests of Trapp Haus BBQ will certainly be saying "cheese, please!" on Friday, September 18 because the restaurant is featuring a New York favorite – a chopped cheese sandwich served with homemade chips for just $9.99. Say cheese!
National Drink Beer Day — Line up the designated drivers, friends! On Sunday, September 27, Trapp Haus BBQ celebrates National Drink Beer Day (a day early!) with $1 off all local beers. Three cheers for supporting Arizona breweries!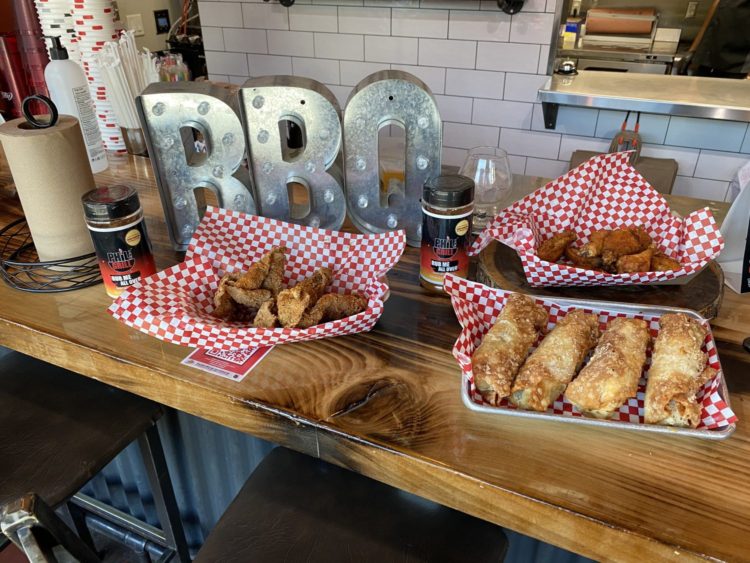 Specials are available all day, for dine in or take out. Complete contactless curbside pick-up is available for all of Trapp Haus' menu items and cocktails to go.
Simply order online, drive up to the Trapp and a team member will bring out the order and place it in the back of the vehicle. Then drive off and enjoy some of Phoenix's best BBQ (and beverages!) in the comfort of home. For more or to order, visit www.trapphausbbq.com.
Date: As noted above
Time: 11:00 a.m.-8:00 p.m.
Location: Trapp Haus BBQ (address below)
Trapp Haus BBQ
511 E. Roosevelt St., Phoenix 85004
602-466-5462
www.trapphausbbq.com