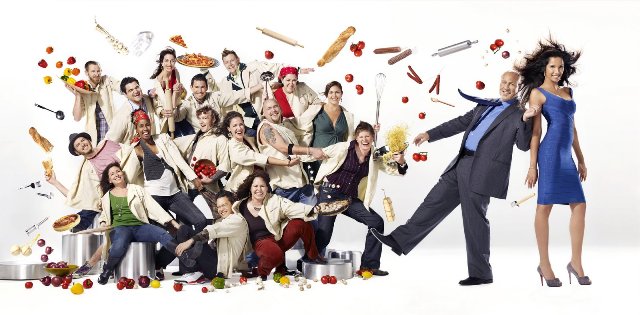 Do you ever wonder what it would be like to be a Top Chef? Well, City Food Tours is now offering a Top Chef tasting tour of New York City called In the Steps of a Top Chef. During the three-hour tour (which is mostly walking and a short subway ride), participants get to visit some of the neighborhoods, shops, restaurants and landmarks that the Top Chef chefs went to while in New York. They'll also get to taste some great food, experience things not offered to the public and learn what it's like to be a chef. Guests can also participate in an interactive challenge, shop like a chef and enjoy a special discount. Plus, they'll learn how to use a variety of knives and have a snack at one of Tom Colicchio's eateries.
What Top Chef Walking Tours guests can expect to eat:
Sandwiches at 'wichcraft
Savory snack made by a former cheftestant
A Chinatown Treat
Artisan Cheese in Little Italy where Leah shopped
The many real-life locations are featured on the tour:
Where Gail had her bridal shower
The location where Carla cooked squab and peas
Where the chefs shopped for their challenges
The cooking school where they shot during season 3
Sounds like fun, right? I think it'd be the perfect holiday surprise for the Top Chef fanatic in your life. www.cityfoodtours.com.