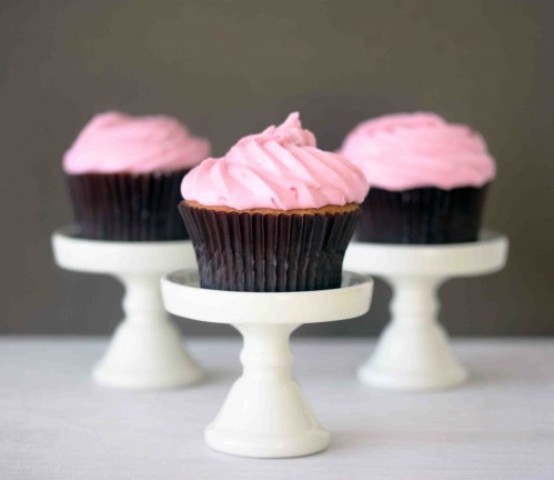 Mark your calendars, cupcakies: The second annual Cupcake Love-In is slated to take place Sunday, Oct. 30 at Scottsdale's Hotel Valley Ho from 11 a.m. to 2 p.m. This year's highly anticipated event is scheduled to feature upwards of 40 participating bakers and local restaurants (including Liberty Market, Posh, Tammie Coe Cakes, Urban Cookies, Churn and many more), a few hundred more attendees than last year's sold-out event and the addition of a special VIP hour before the main Cupcake Love-In event. The Cupcake Love-In was founded by Kelly Garcia of Butter & Me and Tracy Dempsey of Tracy Dempsey Originals (Dempsey was a 2011 Women Who Move the Valley in Arizona Foothills Magazine).
The second annual Cupcake Love-In is bringing back the Kids Corner decorating station, the infamous cupcake eating contest (for the grown ups0, a host of raffle prizes, a photo booth and the cupcake competition judged by a panel of celebrity bloggers and local foodies, including Chef Aaron May. ABC 15's Andi Barness and Thomas Smith (The Culinary Comedian) will emcee the culinary event.
New to this year's Love-In are the special VIP hour taking place just before the main event (from 10 to 11 a.m.) and a Kids Costume Contest in celebration of Halloween weekend.
Tickets to the Cupcake Love-In are $20 for adults, $50 for VIP entry and $5 for children ages 10 and under. All ticket sales will benefit the Central Arizona Shelter Services. (For more than 25 years as the largest provider of shelter and supportive services for homeless individuals in Arizona, CASS provides shelter to more than 1,000 people each night including many veterans and families.) http://www.cupcakelovein.com/.