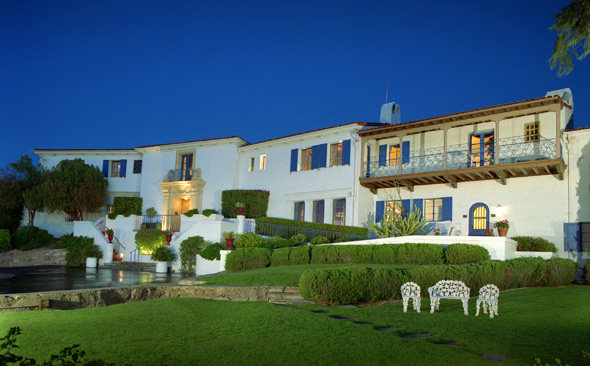 Looking to eat well for a worthy cause this weekend? The Valley is hosting two notable and charitable culinary events this weekend to mark on your calendars: Noche de Gourmet and RAREaffair.
Tonight, Nov. 4 at 7 p.m., the Active 20-30 Club of Phoenix will host the 28th annual Noche de Gourmet. The evening events showcases signature dishes from more than 20 of the Valley's finest restaurants, as well as an exclusive collection of beers, wines and top-shelf liquors, at Phoenix's Wrigley Mansion (pictured). Noche de Gourmet is semi-formal and is expected to drawn 1,000 attendants. Noche de Gourmet will features live music throughout the evening, a silent auction, an exclusive art exhibit and a prize raffle to benefit the Children In Need Foundation. The events concludes at midnight. Tickets are $125 for general admission, including access to the majority of restaurants, live music, and beer and/or wine. VIP Admission is $200 per ticket and includes an exclusive seating area with more food choices as well as cocktails. http://www.phoenix2030.com/.
Tomorrow, Nov. 5, the Valley's Beer For Brains Foundation (BFBF), a nonprofit organization of craft-beer lovers, distributors and brewers who are committed to raising public awareness about brain cancer, will host RAREaffair at Scottsdale Talking Stick Resort. BFBF's RAREaffair with feature more than 75 rare craft beers, exclusive wines, select spirits and cigars, delicious cuisine, live music, a silent auction, a raffle and door prizes. General admission tickets are $75, $175 for VIP and $30 for designated drivers. To purchases tickets to RAREaffair or to learn more about Saturday's event in Scottsdale, visit http://www.bfbf.org/.