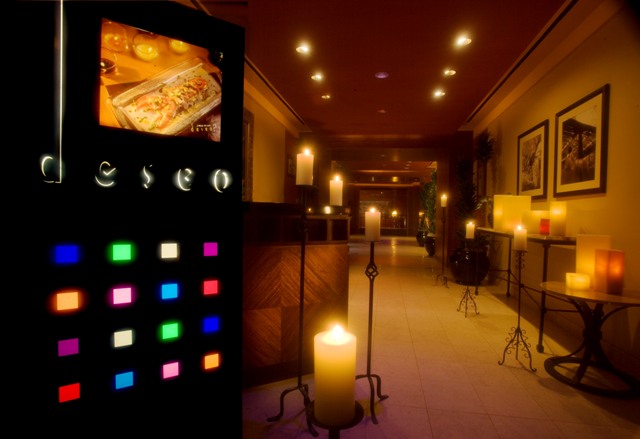 The Westin Kierland Resort & Spa in Scottsdale has recently announced the launch of The Kierland Epicurean Club. This members-only program is designed to celebrate and reward loyal Kierland patrons, passionate local foodies and returning restaurant guests.
To join, e-mail info@kierlandresort.com and mention "Epicurean Club Web site referral" to begin receiving the Kierland Epicurean newsletter and notice of upcoming member events, specials and offers. And guess what? The Kierland Epicurean Club is totally free to join.
Perks include:
– Exclusive discounts
– Priority reservations for holidays and events
– Special access to resort offers, new menus and more
– Ceviche tastings and Chef's Table events at deseo (The Westin Kierland Resort & Spa premier dining destination). Read on for more info.
– Member appreciation nights
Thursday night: Ceviche Tasting
Kierland Epicurean Club members are invited to fill the 12 best seats in the house for exclusive Thursday night ceviche tastings. Watch deseo's expert chef personally prepare samplings of popular ceviche recipes, and enjoy a glass of Champagne while you learn. You're welcome to come early for a drink in deseo bar and live painting by the Westin's resident artist, Nelson Garcia. The event takes place every Thursday, starting at 5:30 p.m. at the deseo bar. The tasting is $25, not including tax and gratuity. Price includes ceviche sampling and Champagne toast (to dine at deseo, be sure to make a separate reservation).
Saturday night: Chef's Table
Feel like a true VIP with a four-course meal presented to you by Chef de Cuisine Roberto Madrid. Each Saturday, Kierland Epicurean Club members are invited to experience four dishes complemented with a perfect wine pairing and a formal introduction of each course by deseo's chef Madrid. The chef's table event starts at 6:30 p.m. at the deseo bar. $60, not including tax and gratuity. Price includes four courses and wine pairings.
Call 480.624.1202 to reserve your seat for either event. 6902 E. Greenway Parkway, Scottsdale, www.kierlandresort.com.
And may we suggest, while you're waiting for your event to begin, that you order up one of deseo's famed muddled cocktails. Choose from the restaurant's selection of fresh fruits (mango, pineapple, raspberries, strawberries, blueberries and more) and herbs (basil, tarragon, mint and more) along with your favorite spirit. And even if you're not a Kierland Epicurean Club member, you're welcome to swing by deseo for Unwind…A Westin Evening Ritual. At Unwind, Westin creates a unique ambiance in the deseo lounge as the sun goes down. It's the perfect place to relax and enjoy a specialty muddle drink and enticing ceviche. Unwind is from 5:30 to 7:30 p.m., Wednesdays through Sundays.