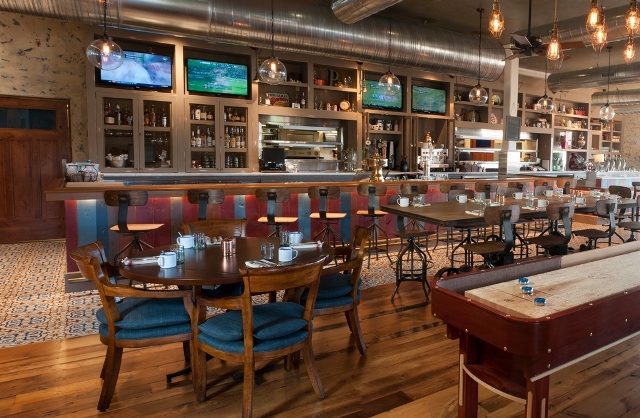 Foodie news roundup for the week of Nov. 11.
Arizona's tastiest tamales.
The newest high-end wines and spirits to try this winter.
LGO Bake Shop hosts a wine pairing on Tuesday, Nov. 19 from 6 to 8 p.m. in the Java Garden. The pairing includes complimentary samplings of holiday dessert favorites and dessert wine picks. RSVP to wine@lgohospitality.com.
Enjoy the fall weather Nov. 17 at CityCenter of CityNorth's monthly farmers' market from 10 a.m. to 2 p.m. This month, High Street transforms into a street festival with carnival food, games and performers. Visit to stock up on a plethora of Arizona-made food products, fresh produce and gifts before the holidays. Plus, guests will have an opportunity to support local abused or neglected children through Childhelp.
This weekend, Nov. 16-17, NYPD Pizza is donating 25 percent of all dine-in food sales to the Arizona Humane Society at all 10of its metro-Phoenix locations. Guests can bring their pup to dine on the patios, and raise funds to help the organization find homes for the more than 44,000 homeless animals they take in each year.
Stop by Four Seasons Resort Scottsdale at Troon North on Friday, Nov. 15, starting at 5:30 p.m., for the last barbecue bash of the year, commemorating the one-year birthday of Proof, an American canteen. Live entertainment will be provided by Jared Blackstone, and Mother Road Brewery will highlight their seasonal Painted Racer ESB. $39 per person.
Oregano's Pizza Bistros celebrates its 20-year anniversary on Nov. 18. In appreciation, every Oregano's restaurant will be giving away free pizza cookies with each lunch or dinner order.
Black Bear Diner and Smashburger supports The Arizona Myeloma Network (AzMN) during the 9th Annual AzMN/UA Cancer Charity Golf Tournament will be held on Saturday, Nov. 16 at the McCormick Ranch Golf Course. It will feature team prizes, contest holes, a super raffle, awards and a live and silent auction. Golfers wanting to register for the tournament can visit here: http://www.azmyelomanetwork.org/what/golf_tournament.html.
For more fab foodie news, follow us on Twitter @AZFoothillsFood, become a fan on Facebook and check us out on Pinterest and Instagram.