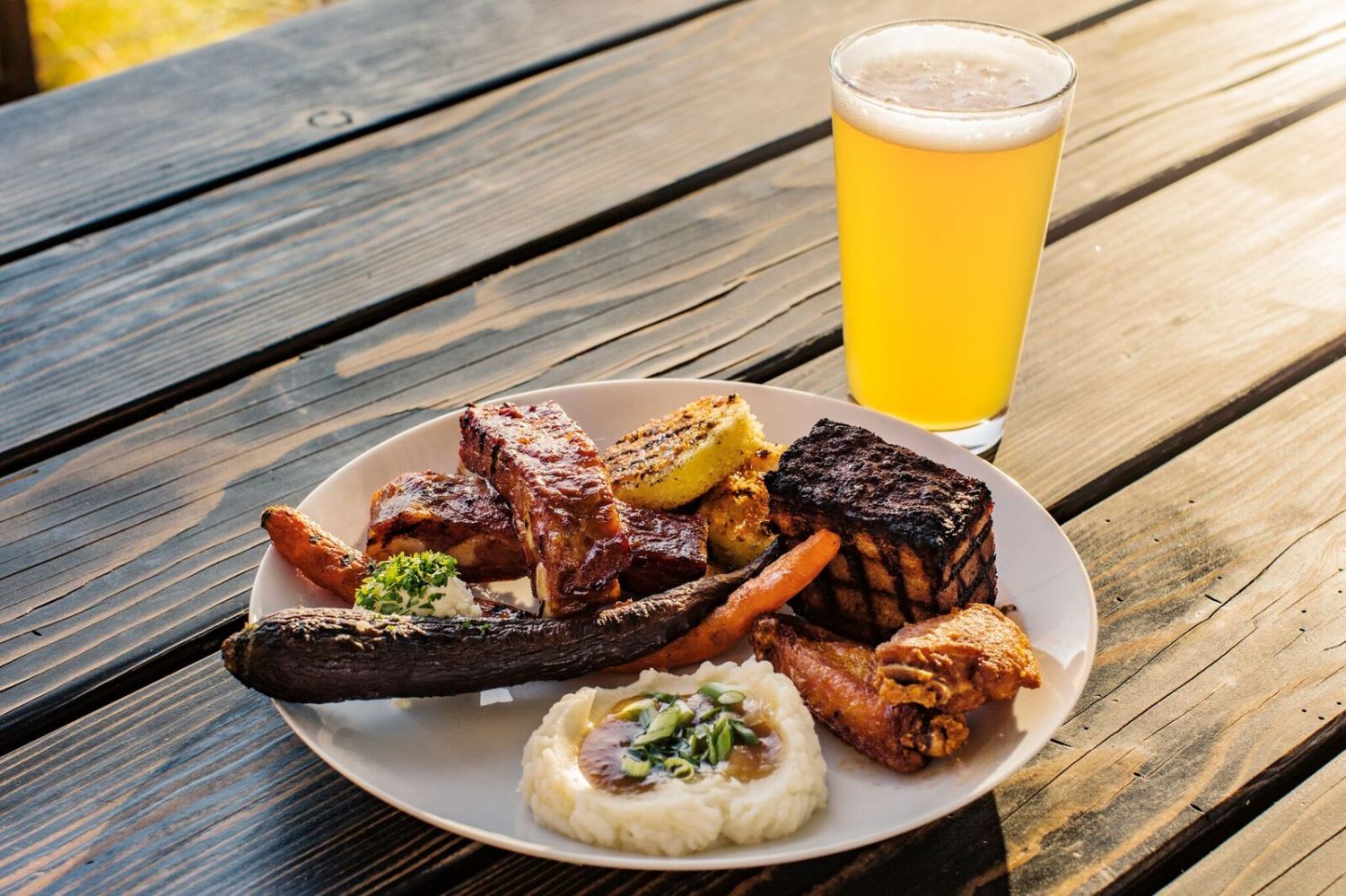 Foodie news roundup for the week of Feb. 11.
Cherish Farm Fresh Eatery is now open in Chandler. The thoughtful menu reflects the varied dietary preferences of all guests: vegan, Keto, gluten-free or simply food that tastes great. Diners will be treated to a handcrafted menu by chef Steven Fowler, who previously worked at T. Cooks at The Royal Palms, Boulders Resort, Tonto Bar and Grill and EVO Scottsdale.
Culinary Dropout is giving guests the opportunity to contribute to the design of their newest location, opening in Gilbert. On Feb. 16 and Feb. 17, musicians of all types can stop by Culinary Dropout at the Yard on 7th St. from 10 a.m. to 2 p.m. to drop off an instrument. In exchange, those who donate will be invited to the VIP pre-opening party of the Gilbert location and be entered to win a $500 Culinary Dropout gift card.
Match Restaurant & Lounge has partnered with Maricopa County Animal Care and Control (MCACC) through May to bring adoptable four-legged friends to the restaurant's monthly Yappy Hour. In addition to adoption opportunities, this pet-friendly event features complimentary treats for pups and extended happy hour specials for their humans. Yappy Hour takes place on the third Wednesday of every month from 5:30 to 8 p.m. on Feb. 20, March 20, April 17 and May 15.
Pigtails Cocktail Bar is now open at Desert Ridge Marketplace. The speakeasy-style craft cocktail concept adjoins sister concept The Whining Pig Beer & Wine Bar in The District across from Dave & Buster's. Pigtails features a raw oyster bar (opening March 2019), plush seating, a living wall covered by real plants, shiplap walls with copper detailing and a "secret" bookshelf exit. Mixologists will customize signature libations using barrel aged whiskey, organic vodka, botanically infused gin and a variety of tequilas mixed with fresh fruits to satisfy cocktail enthusiasts.
Luna Gelateria is turning one! To celebrate its anniversary, Luna Gelateria offering $1 scoops of the signature flavor, "The Luna" from 4 to 7 p.m. on Thursday, Feb. 21. The Luna includes a pistachio stracciatella base with salted caramel, topped with a layer of Valrhona chocolate and 100-percent Sicilian pistachios.
Hyatt Regency Scottsdale Resort & Spa at Gainey Ranch presents the Booker Wines four-course winemaker dinner on Thursday, Feb. 21; the reception starts at 6:30 p.m. (with appetizers and wine) with dinner commencing at 7 p.m. The event welcomes guest speaker Chelsea Sprague, winery director. The dinner is $115 plus tax and gratuity per person. Space is limited. Reservations are required; 480.444.1234 ext 8640. Repeat guests receive 10 percent off of the next winemaker dinner. Take-home wines will be available for purchase at a discount immediately following the dinner.
CenPho Citrus IPA will be featured Saturday at Citrus Fest at Huss Brewing Taproom at Uptown Plaza. Citrus Fest is a party to celebrate Huss' collaboration with their Central Phoenix neighborhoods in the brewing of the CenPho Citrus IPA on Saturday, Feb. 16, from noon to 6 p.m..  There will be live music and art, citrus themed food and drink specials, citrus vendors, and tapping of the CenPho Citrus IPA.
Starlite BBQ (pictured) is celebrating its one-year anniversary in the barbecue biz this month and is treating Valley fans to a free BBQ plate with email registration on Thursday, Feb. 21 from 4 to 6 p.m.