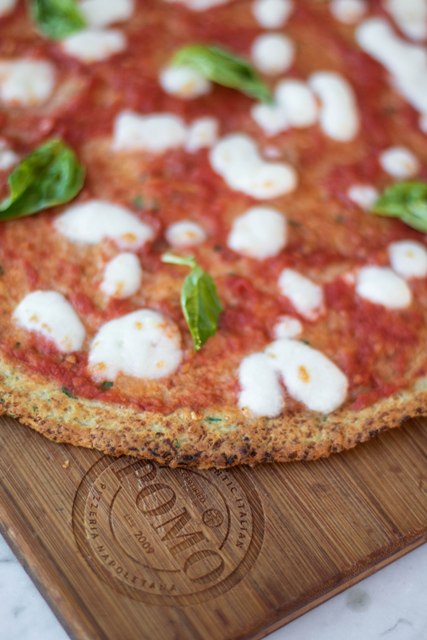 Foodie news roundup for the week of Jan. 7.
Pita Jungle opened its 21st Arizona location at Grand Canyon University this week. The new restaurant will serve as a walk-up dining option for students and staff; it officially opened on Tuesday, Jan. 8.
On National Gluten Free Day (Sunday, Jan. 13), Pomo Pizzeria will be launching a brand-new, gluten-free cauliflower pizza crust (pictured). Every day, Pomo Pizzeria will be selling just 10 cauliflower pizzas at each location (Gilbert, Phoenix and Scottsdale). The pizzas are available for the customer to call-in and reserve each day.
Unicorn Cupcake Boutique will celebrate a successful first year in business by hosting a fun-filled, one-year anniversary celebration on Jan. 15. There will be free face painting for the kids from 3 to 5 p.m., and when you purchase anything for $10 or more, you'll receive a $5 discount. (Limit one per person.) There will also be gift bags for the first 10 adults.
Tocaya Organica at Kierland Commons has launched its delish Keto Bowl, a bowl ideal for those on a keto diet. The Keto Bowl will feature Spanish-style cauliflower rice (a first for Tocaya Organica), sautéed tri-color peppers, avocado, sautéed garlic brussels sprouts with roma tomatoes, black olives, and arbol salsa, served with your choice of protein and queso.
In honor of National Strawberry Ice Cream Day on Jan. 15, all The Screamery ice cream shops in Arizona–four locations in Tucson and one in Phoenix–will give out out free, single-scoop strawberry ice cream cones to everyone who comes in wearing red or pink. One cake cone per person.