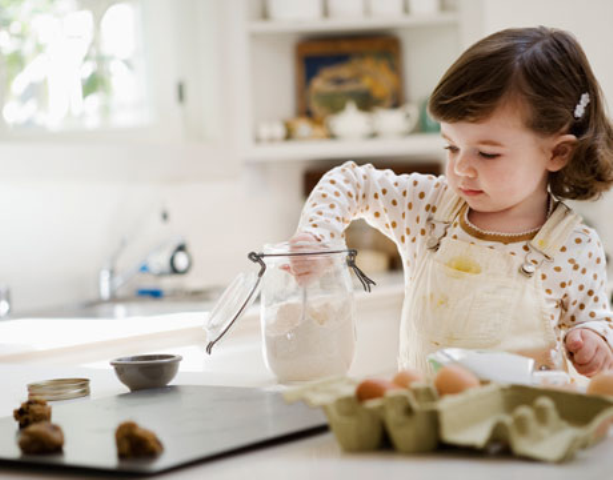 Looking for a brilliant way to keep your kids and teens out of the scorching heat–yet away from the television–this month? Kierland Commons' Sur la Table is hosting baking camps that your wee ones are sure to enjoy (especially once the goodies come out of the oven!) Plus, they're destined to show-off their new found culinary skills for mom and pop.
Baking Kids Love Camp
Location: Scottsdale Store
Class format: Camp
Price: $350.00 per week
Date: Monday, July 19
Time: 10:00 a.m.
Ages: 8-12
Instructor: Anne-Marie Blanco
MENU
Day 1: "Quick Breads" Popover Balloons – PB&J Muffins – Bacon-Cheddar Corn Muffins – Banana Chocolate Chip Cake – Cinnamon Streusel Coffeecake Muffins
Day 2: "Decadent Desserts" Chocolate Chunk Bread Pudding – Milk Chocolate and Caramel Cheesecake – Chocolate Peanut Butter Cupcakes – Mini Pumpkin Gingerbread Bundt Cakes – Vanilla Cupcakes with Chocolate Frosting
Day 3: "Yeast Breads" Pretzels – Monkey Bread – Cinnamon Rolls – Individual Pizzas – Gotcha Focaccia
Day 4: "Cookies and Bars" Milk Chocolate Toffee Bars – Brownie S'Mores Bars – Meringue Crispies – Smile Cookies – Secret Ingredient Chocolate Chip Cookies
Day 5: "Pies and Fruit Desserts" Top Crust Jumbleberry Pie – Johnny Apple Seed Crumble – Blueberry Swirl Cobbler – Strawberry Shortcake
Summertime Baking Camp for Teens
Location: Scottsdale Store
Class format: Camp
Price: $350.00 per week
Date: Monday, July 19
Time: 2:00 p.m.
Ages: 13 and Up
Instructor: David Pritchett and Frank Coloma
MENU
Day 1: "Breakfast Creations" French Toast Casserole – Sweet and Savory Scones – Soft and Sweet Cinnamon Rolls – Blueberry Muffins – Poppy Seed Bread – Smoothies
Day 2: "Shortcakes, Cobblers, and Crisps" Berry Shortcakes with Black Pepper and Tarragon Syrup – Nectarine and Blueberry Crisp with Amoretti Cookie Topping – Blackberry and Raspberry Cobbler – Cherry Almond Crisp
Day 3: "Pies and Tarts" Banana Cream Pie with Nutella Crust – All American Apple Pie – Chocolate Pecan Pie – Lemon Tart
Day 4: "Chocolate Overload" Chocolate Chip Cookies with Sea Salt – Mini Chocolate Bundt Cakes with Ganache Glaze – Chocolate Profiteroles with Coffee Ice Cream – Chocolate Hazelnut Bread Pudding – Chocolate Soufflés
Day 5: "Cupcake Madness" Baby Raspberry Coconut Cakes – Caramel Cupcakes with Caramelized Butter Frosting – Red Velvet Cupcakes with Cream Cheese Icing – Brownie Cupcakes with Peanut Butter Frosting – Black and White Cupcakes
Plus, if you sign up for two camps, moms and dads receive a 15 percent discount on your total order. To see the full schedule: http://cookingclasses.surlatable.com/browse/storeSchedule.jsp?storeId=s21.