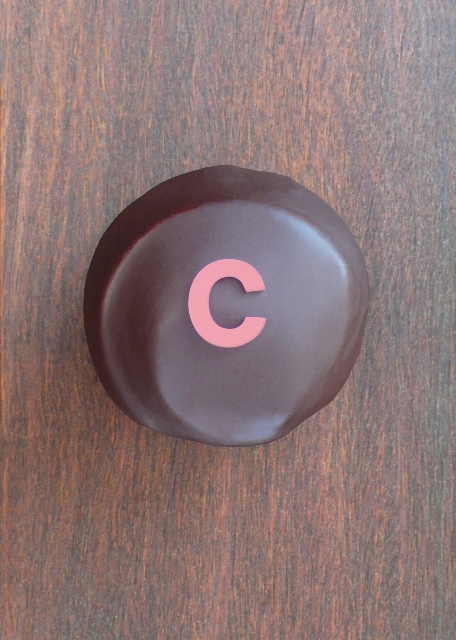 Scottsdale's Sprinkles Cupcakes has found yet another way to make the summer more sweet. The cupcake shop has partnered with MIX 96.9 DJ Chris Parker in order to raise money and promote awareness for the Cystic Fibrosis Foundation. Starting Monday, June 8, and through Wednesday, June 10, 100 percent of the proceeds from Sprinkles' Triple Chocolate cupcake will go directly to supporting cystic fibrosis. Decorated with the letter "C," the limited-edition triple chocolate is a brand new flavor from Sprinkles and is made of Belgian dark chocolate cake with bittersweet chocolate frosting topped with bittersweet chocolate ganache, a delectable treat for a great cause.
"There are about 1,000 new cases diagnosed each year," says Sprinkles President and Co-Founder Charles Nelson. "This is the second year Sprinkles Cupcakes has joined forces with AZ's Finest to raise funds for Cystic Fybrosis. We are thrilled to continue to help fund research for a cure."
AZ's Finest is an elite group of Arizona's most prominent people that honor professional and charitable achievements. Chris Parker was selected as one of 20 single business men and women to be honored in 2009. All honorees have pledged their commitment to AZ's Finest crusade to individually raise a minimum of $3,000 throughout the campaign in honor of the Cystic Fibrosis Foundation."It's a tremendous privilege to be an honoree, but even more so to see the change and progress in the individuals with this disease," says Parker. "Children and adults living with cystic fibrosis are leading healthier lives and living longer because the strides the Cystic Fibrosis Foundation has accomplished."
A longtime fan of Sprinkles' delicious treats, Parker is excited to have The Original Cupcake Bakery on board again after the success of last year's limited edition cupcake fundraiser for 2008 AZ's Finest Honoree ABC 15's Kaley O'Kelley, which raised $3,000 for cystic fibrosis. "Apart from their popular desserts, Sprinkles is well respected for their philanthropic dedication," Parker mentions. "The founders, Candace and Charles Nelson, are truly to thank, as their allegiance and passion are truly unparalleled."
While at Sprinkles to try the limited-edition Triple Chocolate cupcake, try some of the cupcakery's more than 20 other-worldly flavors, including lemon coconut, chocolate marshmallow, pumpkin, chai latte and cinnamon sugar. While you're there, don't forget to order some yummy cupcakes for dad for Father's Day. The Father's Day dozen box includes peanut butter chip, red velvet, black and white and vanilla milk chocolate cupcakes, topped with Sprinkles adorable star decorations and, of course, decorations that spells out "dad." 4501 N. Scottsdale Rd., Scottsdale, 480.970.4321, http://www.sprinkles.com/.