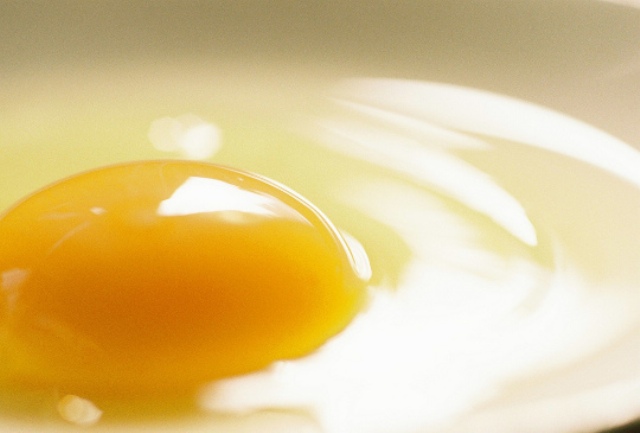 Last week, we exclaimed our love for Valley brunches. Now, Scottsdale's Renegade Canteen has unveiled its own brunch menu (with a twist) that we suggest checking out this weekend. The incredible America West-inspired restaurant from the incomparable Chef Robert McGrath (his former restaurant, Roaring Fork, is on our list of the Valley's top brunches) will offer its new brunch menu of a la carte selections starting at 10 a.m. on Saturdays and Sundays. The Renegade Canteen brunch menu (see below) offers traditional breakfast eats, including eggs and fritattas; fish dishes; breakfast flatbreads; waffle plates; salads; plenty of meat; so-called "odd things" like quiche of duck confit and delectable–and sometimes spicy–sides. A little something for everyone. The wash it all down, the Renegade Canteen brunch has a selection of "liquid lunches." And perhaps the most important element of any good brunch, some items have been "certified as hangover food."
Food isn't the only star of the Renegade Canteen weekend brunch: Starting at 11 a.m., live entertainment will be provided to diners so they can tap their toes as they indulge in their Truck Stop Danish (we think you'll need to stop by brunch to find out exactly what that is!) or fried chicken and waffles.
Odd Things:
Pork Belly N' Grits
*Saloon 'Hot Brown'
Quiche of Duck Confit
Green Corn Tamale y Huevo
Eggs, Taters, Toast:
Hickman's Eggs Any Style
Mushroom and Brie Omelette
*Fried Egg Sandwich
Vegetable Frittata
Ham and Pepper Jack Omelette
*Fried Eggs on Green Chile
Poached Eggs:
Ham and Hollandaise
Creamed Spinach
Crab Cake and Bearnaise
Waffles and "Biskets":
'Truck Stop' Danish
*Biskets, Sausage Pan Gravy
*Fried Chicken 'N Waffles
Bananas Foster Waffle
Fish:
Salmon
Trout
Flatbread with an Egg:
Smoked Chicken, Spinach, Chile
Grilled Seasonal Vegetables
Shrimp & Andouille Sausage
Salads:
Spinach, Bacon, Coddled Egg
Chopped Cobb
Shrimp and Chipotle
Non-seasonal fruits
Grilled Chicken Caesar
Pork:
Peameal Bacon
Smoke-cured Bacon
Andouille Sausage
Pork Sausage Links
Big Meat:
Breakfast Barbecue & Pickle
Grilled Pork Chop
*Chicken Fried Steak & Gravy
*Bob's Big Burger
*16 oz USDA Prime 'Ribeye'
Sides:
(individually priced)
Breakfast Breads
Jalapeno-Cilantro Slaw
Spicy Cottage Cheese
One Egg/2 Eggs
Chile Cheese Grits
Breakfast Potatoes
French Fries
Sweet Potato Fries
Liquid Lunch:
Bellini Martini
Walk of Shame
Canteen Fizzy
Screaming Mimi
RC Champagne Cocktail
(All starred menu items are certified hangover foods.) The Renegade Canteen weekend brunch is from 10 a.m. to 2 p.m. with must starting at 11 a.m. 9343 E. Shea Blvd., Suite 135, Scottsdale. 480.614.9400, www.renegadecanteen.com.