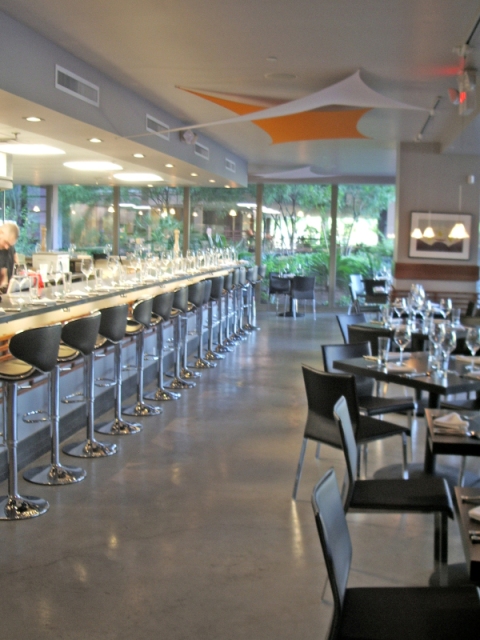 We sure hope you're not busy after work today. Posh Restaurant in Scottsdale, a classy eatery that boasts "improvisational cuisine," is launching its new happy hour menu. The menu is available Tuesday through Friday from 5 to 6:30 p.m. Prices ranging from $4 to $15 will allow those who are a bit more budget conscious to experience the sophistication and elegance of Posh's eats.
Chef Josh Hebert, owner of Posh Restaurant, believes in artful, seasonal cuisine. The "improvisational cuisine" is shown through a multi-course "menu" that is created everyday using the season's greatest offerings. Committed to pleasing the palate of every individual guest, Chef Hebert asks that each guest fill out a short form about dietary restrictions, likes and dislikes. Using the information provided, the Chef and his team create a unique, delectable menu that is built on the likes of your taste buds.
The new happy hour menu is a blue plate-special style with daily features. Some of the dishes include fisherman's stew on Tuesday, sous vide surprise on Wednesday, red curry crab mac and cheese on Thursday and soft shell crab on Friday. If a small snack happy hour is more your style, the bar will also feature snacks and drinks specific to the happy hour. At nearly half off the regular price, beer, wine and cocktails will range from $2 to $8.
Hurry in and get your seat, as the happy hour menu is available at the bar and kitchen counters only. Experience the incredibly chic and luxurious atmosphere of Posh while also sampling their modern cuisine. http://www.poshscottsdale.com/. –Ashley Pearlstein