'Tis the season of peppermint and fruitcake, egg nog and sugar cookies. Valley favorite Z'Tejas Southwestern Grill, though, is introducing several new menu items that will be a welcome change from the typical tastes of the winter season. (I was thankfully–or maybe not so thankfully–born with a high tolerance for sweets; however, I know many people who can't so much as look at another candy cane and it's only mid-December!) I was delighted to get to sample several of the new winter eats earlier this week (my favorite being the crab cake salad and the lip-smacking chile bread pudding). Here is a rundown of Z'Tejas's new winter eats: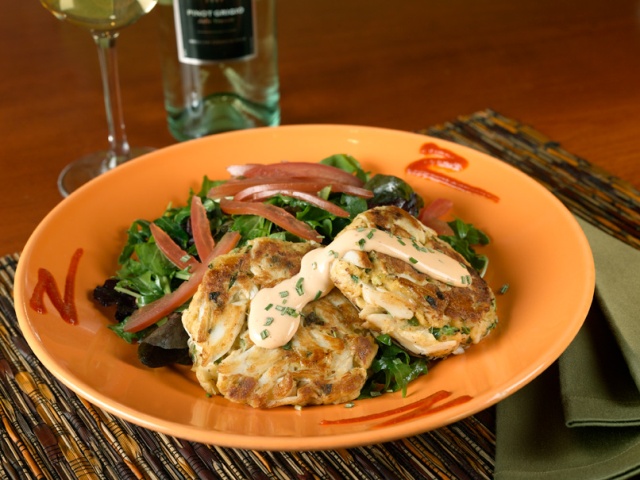 For lunch:
Avocado Turkey Burger
House-made and lightly seasoned with onions, garlic and chiles, topped with Asadero cheese, red onion, avocados, lettuce, tomato and chipotle aioli sauce, served with sweet potato fries. $8.99
Pork Tacos
Tender pork marinated in guajillo chiles, yellow onions, orange juice, pineapple and oregano, topped with Nopalito salad and chipotle sour cream, served with salsa verde. $8.99
Crab Cake Salad
Topped with chipotle aioli, served on a spring mix with tomatoes and a lemon-lime vinaigrette with chile sauce on the side. $10.99
Dessert Item:
Chile Bread Pudding
Raisins, thinly sliced Anaheim peppers topped with rum sauce and whipped cream, $4.99
For dinner:
Grilled Apple Pork Chop
A rosemary demi-glace sauce with wild mushrooms, served with apple andouille cornbread stuffing and seasonal vegetables. $16.99
Crab Stuffed Chicken
Cilantro pesto chicken breast stuffed with jumbo lump crab meat, roasted peppers and Jack cheese, topped with a Cajun cream sauce. $15.99
Citrus Flank Steak
Marinated in fresh lime and orange juices, soy sauce, garlic and chiles, served on mashed potatoes and sautéed spinach with spicy walnuts. $12.99
Drink Item:
Winterburry Cocktail
Enjoy Prairie Organic Vodka, St-Germain, Monin Wildberry, fresh mint leaves, topped with diced apple and a raspberry sugar rim. $6.95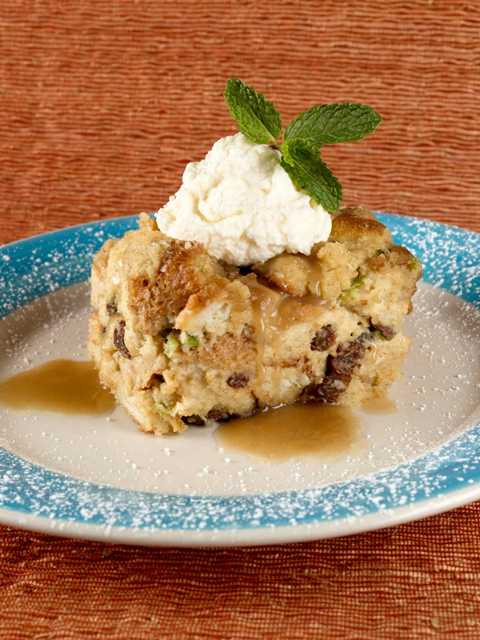 And Dec. 31 through Jan. 3, Z'Tejas is also offering a three-course dinner for a mere $25.99. The menu features your choice of gumbo or Z' side salad, Chilean sea bass en papillote or prime rib as well as a chef-chosen dessert.
If delicious new menu items aren't enough to get you to your local Z'Tejas, perhaps the addition of live musical entertainment can draw you to the Phoenix location at Tatum and Shea. On Thursday and Friday evenings, from 6 to 10 p.m., Joey and Christ of the Joey Arroyo Duo will delight Z'Tejas diners. The duo performs popular tunes from artists such as Billy Joel, Dave Matthews, The Rolling Stones and John Mayer. Z'Tejas locations are in Phoenix, Scottsdale, Tempe and Chandler. www.ztejas.com.