The Spotted Donkey Cantina in North Scottsdale's el Pedregal has just announced their first happy hour offerings of the season. Executive Chef Esteban Colon dishes up light bites and spirits from 3:00 to 6:00pm daily (yey, daily!) in the restaurant's bar/lounge.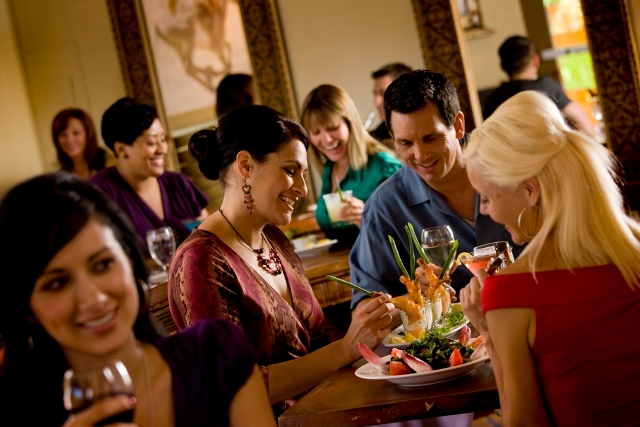 Here's a look at Spotted Donkey's new happy hour selections:
• Draft and bottled beer, $3
• Wines by the glass, $6 and 15% off of bottles
• Well drinks and frozen margaritas (including Blood Orange, Prickly Pear, Mango, and Strawberry), $5
• Specialty cocktails (including Ruby Red, the Watermelon Mojito, Cactus Heart, & Horseshoe Margarita to name a few), $2 off
• La Carasia corn chips and salsas – house fried corn tortillas with roasted tomato, chorizo black bean and tomatillo avocado salsas, $4
• Haas Avocado Guacamole served with warm house fried tortilla chips, $4
• Huevos Rolls machaca chicken, black bean, cabbage filled spring rolls with habanero – sambal dipping sauce, $4
• Machaca chicken mushroom taquitos with habanero avocado sauce and lime crème fraiche, $4
• Imported Cinco Queso – Mexican five cheese dip with olive oil grill bread and tortilla chips, $4
• Six shooters- tortilla crusted hand stuffed cheddar and bacon filled jalapeño shots with cilantro buttermilk sauce, $4
• Panko crusted fried calamari with sweet and sour cilantro and smoked jalepeno dipping sauce, $4
Spotted Donkey is located at 34505 N. Scottsdale Rd., Scottsdale, 480.488.3358, www.spotteddonkeycantina.com.