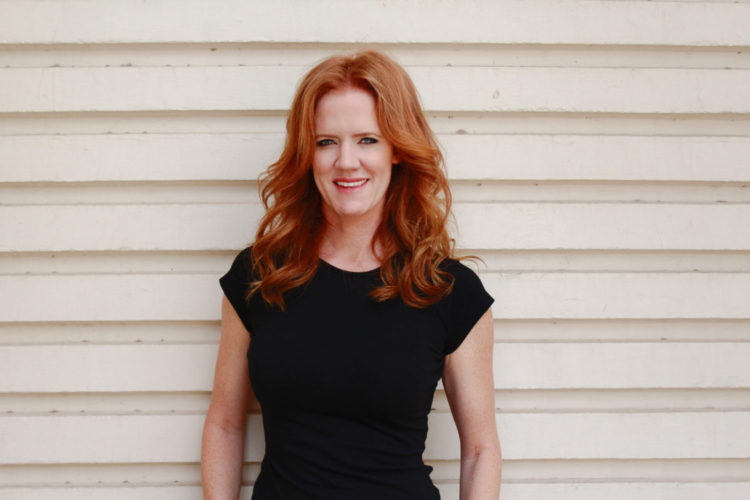 Lauren Bailey is an established restaurateur as well as the CEO and co-founder of community focused restaurant group, Upward Projects. Bailey is responsible for continuing the group's growth while maintaining its vision. Her success is evident through Valley favorites such as Postino, Joyride Taco House, Windsor, Churn Ice Cream and Federal Pizza. In 2014, Bailey was inducted into the Arizona Culinary Hall of Fame and honored as the Food Pioneer by the Arizona Restaurant Association. The hospitality industry is not the only place Bailey shines. She is also a steering committee member for Devour Phoenix as well as a board member of the Entrepreneurs Organization, the Grand Canyon University Colangelo College of Business Advisory Board and the Tyrann Mathieu Foundation. We reached out to Bailey to learn more about her future ambitions as a restaurateur and Upward Projects' goals, mission and vision.
AFM: What inspired you to begin Upward Projects? 
LB: Craig and I wanted to build a company focused on the communities we serve and strengthening the people of our team. We built Upward Projects while focusing on the shared philosophy to lift others up and make people feel good. We pace our growth and make decisions based on the health of those things first and foremost.
AFM: Have you always been interested in the culinary world? Tell us about your life before the start of Upward Projects. 
LB: I was raised by a southern mama so food culture is a big part of our family, but I really fell in love with the culinary world when I started working in restaurants in college. My first job was at the second-ever P.F. Chang's, then I made my way to House of Tricks, Barmouche (by Mark Tarbell) and Fox Restaurants before moving to the East Coast to work in Nantucket. 
AFM: Tell me a little bit about the restaurant group's history. 
LB: Upward Projects creates inspired restaurants that are connected to the communities they serve. Founded 18 years ago with the Valley's original local wine cafe, Postino Arcadia, and formalized as Upward Projects in 2009, owners Kris and Craig DeMarco and myself, built a foundation on historically relevant buildings integral to the neighborhoods they surround. Hallmarks include pairing delicious food with local ingredients, bespoke beverage programs and a warm, friendly culture that brings everyone together. Today, Upward Projects' portfolio features eight unique Postino WineCafé locations (Arcadia, Central, East, Kierland, Annex, Highland, LoHi and Broadway in Denver, Montrose and Heights in Houston), Windsor & Churn, a pub-style hangout with adjoining nostalgic ice cream parlor, Federal Pizza, a wood-fired pizzeria and craft beer spot and two Joyride Taco House locations, a Mexican food destination with a well-worn, mid-century beach vibe.
AFM: Where do you see Upward Projects in the future? What are your goals?
LB: We are a team of people that is very connected to scaling our company with soul while protecting and evolving our culture. We want to bring that to many communities across the country. We currently have restaurants in Arizona, Colorado and Texas and have begun to explore other cities. Our long term goal is to have Harvard Business Journal write a case study about us on how we grew our special culture nationally. 
AFM: What can we expect from Upward Projects in 2020? 
LB: We have a few openings penned for 2020, two of which we hope to be in Arizona. 

AFM: What is the restaurant group's accompanying mission statement and values?
LB: Our mission is simple: To create a space where friends can eat, drink, and feel good.
1. Achieve as a Team
2. Integrity Always 
3. Bring Good Energy
4. Be Authentic and Humble 
5. Get Extraordinary Results 
AFM: How would you describe your restaurant group's identity? 
LB: We're deeply grateful to have started and grown Upward Projects in Arizona, and as we continue to grow responsibly in-state and in new markets. We have a deep sense of stewardship to honor, showcase, and provide opportunities for our homegrown talent.
AFM: What can we expect upon visiting an Upward Projects restaurant? 
LB: Great people, awesome food and drinks, interesting architecture, design and lots of fun! 
AFM: Of course, we must ask, what is your favorite dish from any Upward Projects restaurant?
LB: Right now, I am really loving our Chicken & Petite Filet skewers with Sicilian Garlic Yogurt at Postino. Of course, I eat several boards of bruschetta each week too!  –Aubrey Martin