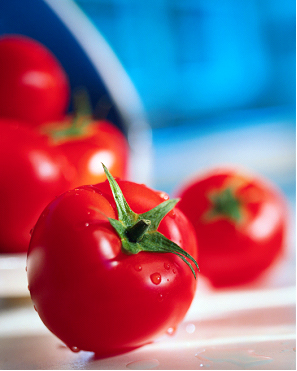 LocavoreAZ is hitting the road. Chef James Porter has hosted several popular farm-to-table dinners at his Scottsdale restaurant, Tapino Kitchen & Wine Bar, featuring food and drink from Arizona independent farmers, ranchers and wine makers. However, starting Saturday and through September, chef Porter and LocavoreAZ is hosting these wonderful, home-grown meals from various farms, ranches and other locations throughout the state via the LocavoreAZ Tour.
Here's the deal, according to LocavoreAZ's Web site: LocavoreAZ events begin at 3 p.m. with a wine and hors d'oeuvers reception, where guests meet the farmers, tour the property and mingle with other locavores, as well as chef James Porter. We sit down for the four-course dinner with paired wines between 4 p.m. and 5 p.m., depending on the farm. The price for each event is all-inclusive, and varies according to location. All LocavoreAZ dinners are non-refundable, but may be transferred to another person by emailing info@locavoreaz.com. In the event of rain, dinners will either be moved inside, or rescheduled for the next day. Dietary restrictions and allergies must be made known at least two weeks before each event by e-mailing LocavoreAZ.
And here's the schedule. Make your reservations now:
Saturday, April 4 Superstition Farm (Mesa, AZ), $125. www.locavoreaz.com/april.
Saturday, May 16 Ash Creek Ranch (Dewey, AZ), $125. www.locavoreaz.com/may.
Saturday, June 20 Dos Cabezas Winery (Sonoita, AZ), $125. www.locavoreaz.com/june.
July TBD Grand Canyon, $125.
Saturday, September 12 Apple Annie's Orchard (Willcox, AZ), $125. www.locavoreaz.com/september.