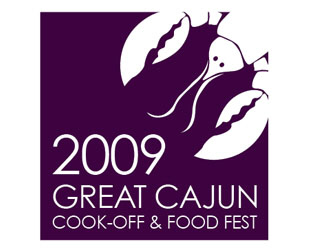 Got a great Cajun- or Southern-style recipe you'd like to show off? The Fourth Annual Great Cajun Cook-Off presented by The Cajun Cactus Foundation is now accepting applications from amateur cooks and restaurants looking to prove that their Cajun/Southern recipes are the best in the west. The event, sponsored by Freeport-McMoRan Copper and Gold, is scheduled for Sunday, November 1, from 1 until 4 p.m. at the Lath House Pavilion on Heritage Square in Downtown Phoenix. All event proceeds will benefit the Cajun Cactus Foundation's group of selected charities: the New Orleans Area Habitat for Humanity, Habitat for Humanity Central Arizona, New Life Center and St. Mary's Food Bank.
The Great Cajun Cook-Off & Food Fest features an amateur cooking contest ("Cook-Off") and a selection of food vendors and restaurants that will serve samples ("Food Fest"). The Cook-Off features two categories: gumbo and jambalaya. Winners will be judged by both popular vote and a panel of judges. The Food Fest showcases local restaurants who serve Cajun/Southern fare. From gumbo and jambalaya to barbecue and étouffée, Food Fest vendors are invited to serve samples of their best Cajun and/or Southern-style dishes. In addition, the event will feature a variety of musical acts, including jazz, blues, zydeco and Southern rock. Additional entertainment for kids is scheduled.
More than 450 people are expected to attend this year's event to help the Cajun Cactus Foundation raise more than $15,000 for the selected charities. To Sign Up: You can also visit http://www.greatcajuncookoff.com/ and download the online application and rules. Applications are due by September 1, 2009.